Apple Watch jailbreak incoming as developer creates smartwatch web browser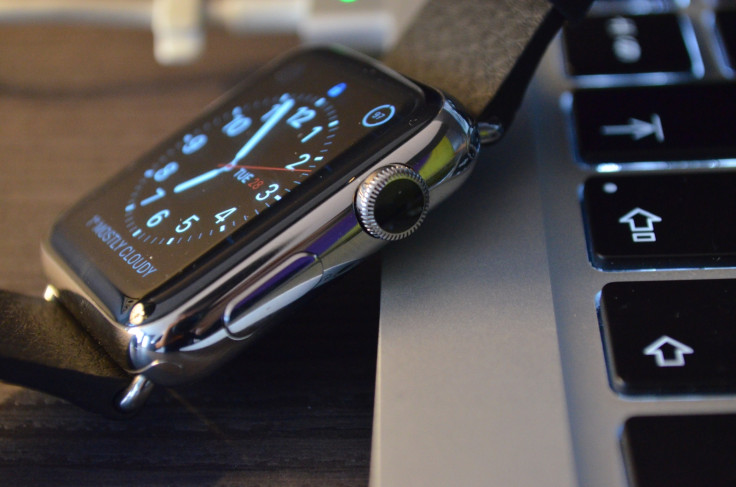 A jailbreak to run third party applications on the Apple Watch has taken a step closer, as a developer runs an internet browser on the wearable's 1.5in screen.
Utterly impractical and a demonstration as to why the Watch doesn't have its own Safari browser, the hack at least shows how the gadget can run apps on its own and without pulling information from a Bluetooth-connected iPhone.
Interestingly, the browser hack shows how the Apple Watch runs similar software to the iPhone and iPad. A long press on the Google search bar opens the option to copy or define text, just as it does on iOS. Indeed, the 1.0 version of Apple Watch's software is a version of iOS 8.2 running a custom front end called Carousel, replacing the iPhone and iPad's Springboard application launcher.
The Apple Watch web browser isn't entirely useful, but suggests a fully-fledged jailbreak is coming
Nicholas Allegra
Apple has said a native SDK (software development kit) is in the works, and once finished will let developers produce native applications which run entirely on the Watch. Currently, the wearable's apps pull all of their information from the user's iPhone, rather than creating it themselves.
Although Comex, the developer and jailbreak community member who created the Watch browser, hasn't announced plans to make his methods public, this could still be the first step towards a jailbroken Apple Watch.
Also known as Nicholas Allegra, Comex is a 23-year-old software developer who is a prominent member of the iOS jailbreaking community.
If this is possible, we could see a repeat of the original iPhone, which did not have an App Store and became a prime target for developers to hack, jailbreak and install their own applications and games onto. Custom watch faces will surely be a popular project for Watch jailbreakers, as currently there is no way to install any beyond the customisable handful Apple has created. Appes which ourel tell the time and have no other function are also banned under Apple's developer terms and conditions.
But Watch jailbreakers will have to be quick if they want to get the jump on Apple. The iPhone maker said native third-party Watch apps are coming "later this year" and many take this to be its Worldwide Developer Conference (WWDC), which starts on 8 June.
© Copyright IBTimes 2023. All rights reserved.