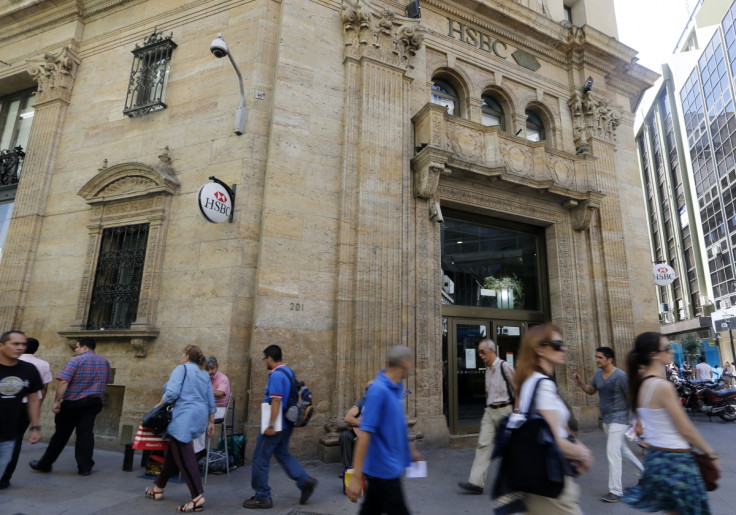 Argentina's central bank has ordered HSBC to replace its chief executive in the country for failing to prevent tax evasion and money laundering.
In November, Argentina accused the banking giant of helping more than 4,000 clients evade taxes by moving their money to secret Swiss bank accounts. HSBC has consistently denied the charges, saying it respects Argentine law.
On 1 September, the Central Bank of Argentina demanded HSBC Argentina president Gabriel Martino and vice president Miguel Angel Estevez be removed from their posts within 24 hours, saying they "had not directed the necessary measures to mitigate and adequately address the prevention of money laundering and financing of terrorist activities".
In reply, HSBC asked the central bank to allow its general manager to continue carrying out executive functions at the bank, the Reuters agency reported.
A statement released by the lender on 2 September said it "continues to function normally", and made no mention of Martino or Estevez.
"The executive functions of HSBC Bank Argentina SA continue to be carried out by its general manager, Andres Hammar Aldatz, who was approved by the central bank on 28 May," HSBC said in a statement.
Tax evasion
Ricardo Echegaray, head of Argentina's Federal Administration of Public Revenue (AFIP), welcomed the central bank's move as a "very healthy decision".
"They will have to recognise that together with Martino, and the HSBC authorities here in Argentina, they looked to cheat Argentina, to move funds abroad that they had never declared and on which they had never paid taxes," he was quoted as saying by the Buenos Aires Herald newspaper.
In March, Echegaray demanded that HSBC repatriate $3.5bn (£2.3bn; €3.1bn) in funds that he said the lender had helped its clients move offshore.