Argentine submarine crew could be alive in 'extreme survival' conditions after 11 days lost
ARA San Juan submarine only had 10 day's worth of oxygen supply.
Argentina's navy is still holding out hope that survivors will be found on board a submarine which went missing 11 days ago.
Concern over the survival of the 44 crew members on board the ARA San Juan is mounting after it emerged that the submarine only had a 10-day oxygen supply.
The navy lost contact with the submarine on 15 November after the vessel's captain reported a "short circuit" in the battery system.
But navy spokesman Enrique Balbi told a news conference on Sunday (26 November) that he had not ruled out an "extreme survival situation".
"We've been searching for 11 days but that does not remove the chance that they could still be in an extreme survival situation," he said, adding that the multinational search would continue.
The US' navy Undersea Rescue Command sent a ship to the search zone, 430km (267 miles) off Argentina's southern coast, on Sunday. The rescue mission includes around 30 ships and planes manned by 4,000 personnel from 13 countries.
Ballbi previously said that "an explosion" appeared to have taken place on the submarine shortly after it lost contact.
"We don't know what caused an explosion of these characteristics at this site on this date," he said on 24 November.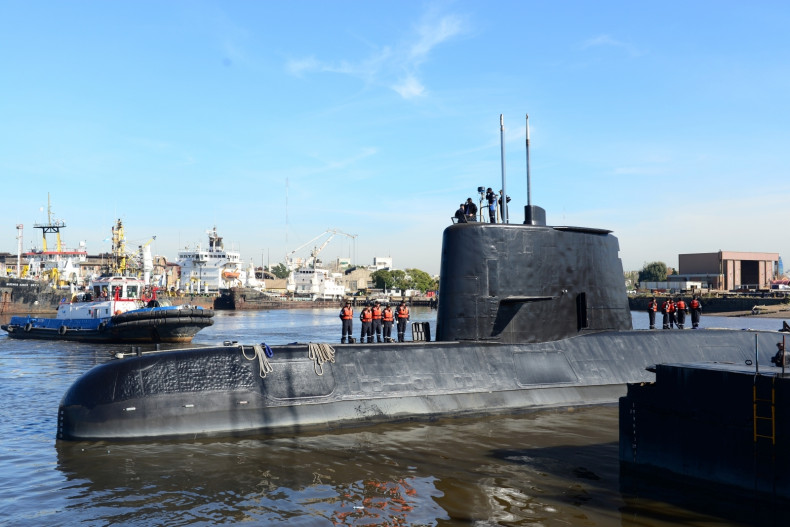 Relatives have expressed anger over the state of the submarine built in 1985. The submarine was refurbished in 2014, when its engine and batteries were replaced.
Itati Leguizamon, wife of submarine crew member German Suarez, told the Associated Press: "They sent a piece of crap to sail. They inaugurated a submarine with a coat of paint and a flag in 2014, but without any equipment inside. The navy is to blame for its 15 years of abandonment."
The submarine had been expected to dock at the port of Mar del Plata on 19 November.