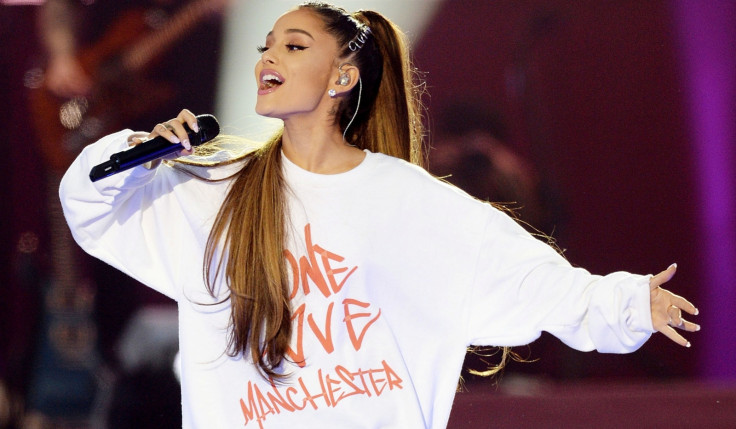 Ariana Grande is to be awarded honorary citizenship of Manchester.
Manchester City Council have called for the US pop star to be honoured after she staged the One Love benefit concert which raised more than £4m for the victims of the Manchester terror attack.
The council are proposing to create a new system which would enable them to recognise the contributions of those who live outside the city but have made an invaluable contribution to it.
According to Mail Online Council leader Sir Richard Leese told BBC News: "[Many people already see Ariana as] an honorary Mancunian. This seems a fitting moment to update the way we recognise those who make noteworthy contributions to the life and success of our city.
"We've all had cause to be incredibly proud of Manchester and the resilient and compassionate way in which the city, and all those associated with it, have responded to the terrible events of 22 May - with love and courage rather than hatred and fear ... [Ariana had] exemplified this response."
Manchester City Council also revealed they plan to hold an event to recognise the 'great many selfless acts and demonstrations of community spirit in the aftermath of the atrocity'.
22 people were killed following a terror attack at her concert on 22 May after terrorist Salman Abedi detonated a home made bomb in the foyer of the Manchester Arena.
The singer said she was left ' broken' after the tragedy but vowed to return to the city to hold a benefit gig in honour of the victims.
Some of the world's biggest music stars joined with the people of Manchester in a display of defiance and unity at the One Love concert as more than 60,000 people filled the Old Trafford Cricket Ground.
Justin Bieber, Katy Perry, Coldplay, Pharrell Williams, the Black Eyed Peas, Usher, Robbie Williams, Take That, Little Mix and One Direction star Niall Horan all performed during an emotional evening.
Ariana also re-released her track titled One Last Time in aid of Manchester victims which is number 2 in the charts.
With 2.9million streams and 61,000 downloads proceeds from the sales will go directly to the We Love Manchester Emergency Fund - which has been set up by the Manchester City Council in partnership with the British Red Cross.