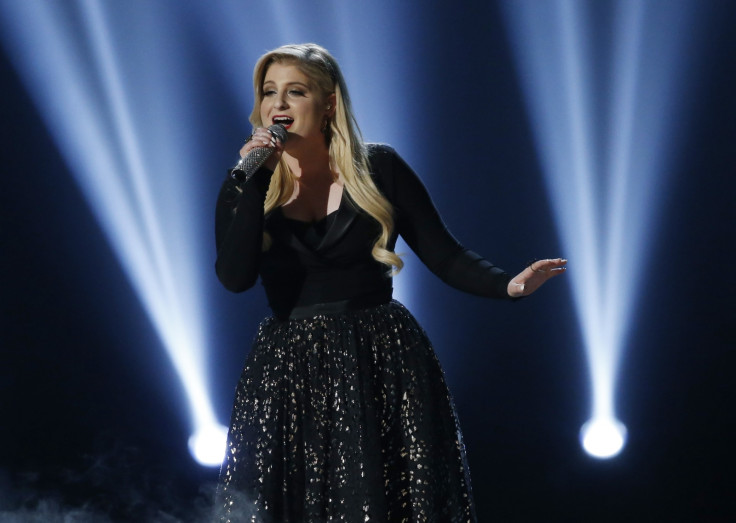 Ariana Grande has sent her consolations to fellow pop star Meghan Trainor, who has been forced to cancel the remainder of her US tour. The All About That Bass singer has suffered a haemorrhage on her vocal chords after a series of problems with her voice.
After hearing the news, Grande, 22, tweeted a message of well wishes to Trainor: "Sending you hugs, kisses, coconut water, pineapple juice, and healing light. I love you. hushhhhhh & rest." The singer replied: "U and ur family are the best."
Announcing that she is no longer able to perform on the US tour, the Lips Are Movin hitmaker wrote on Instagram: "To all my fans – I was being careful and taking precautions, but I have haemorrhaged my vocal cord again. I got bronchitis & have been coughing a lot & that pushed it over the edge.
"Sadly, I will need to cancel the remainder of my tour and get surgery to finally fix this once and for all. I am devastated, scared, and so sorry. I LOVE touring and seeing your beautiful faces every night. I am determined to do what it takes to get better and come back around stronger than ever. I love you, and thank you for all of your understanding, love and support."
Trainor was being supported on the tour by Charlie Puth – best-known for US chart-topper See You Again with Wiz Khalifa – and up-and-coming band Life of Dillon. The singer offered an apology to the acts, adding: "I'm so sorry to my amazing openers that we had to cut it short."
It is not the first time Trainor, 21, has had to pull out of performances. In July 2015, the singer postponed two dates on the tour after being ordered to have "complete vocal rest". Speaking about the issues with her voice, the Dear Future Husband singer told Entertainment Weekly: "I've been on tour for the better part of this year, which has been amazing but can be a lot of work for my little vocal cords. They're like muscles, and I feel like I basically pulled a muscle." Trainor's tour, which visited the UK in April, had been due to wrap up on 13 September in New Jersey.