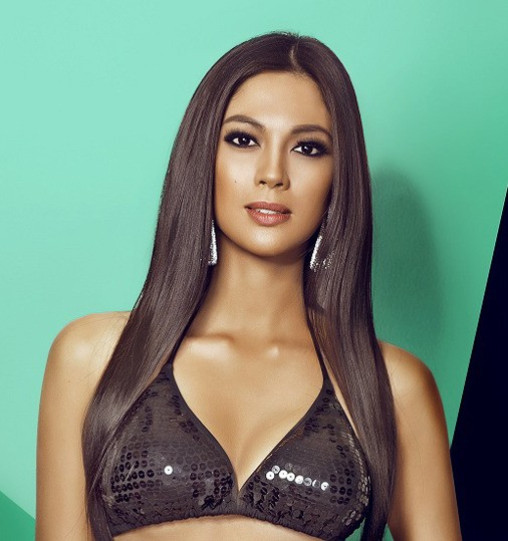 Ariella Arida of Philippines spoke out on criticism as she left her native to represent her country at Miss Universe 2013 pageant to be held in Moscow, Russia on November 9.
After Megan Young of Philippines bagged the Miss World 2013 crown, Arida's participation in Miss Universe pageant has been at the critics' target. Young too faced controversies during the Miss World pageant held last month in Indonesia but cleared ahead of all criticism to bring the crown to her nation, for the first time.
Ariella Arida has been criticised for her communication skills in English and also for her physical appearance.
Shrugging-off such baseless criticism, the 24-year-old Filipino beauty queen spoke about her take on criticism in a recent interview before she flew to Moscow on 21 October.
Arida said that it is not the capability to speak English, but "how you are as a person" that matters the most to her. She said, she was aware of all criticizing comments she received on social media websites.
"I'm aware of that actually," Arida responded. "I got a lot of... feelings especially on my communication skill(s). I'm doing my best to convey my message to the people. Like what I told my trainers, I will do my best in the competition," Miss Universe Philippines said during Karen Davila's interview on ANC's Headstart show.
"When you get there, it's (on) how your express yourself. Latinas can't even complete a sentence... in English. I think it's (just) the Filipino(s) who are critical", she said.
Arida, who is a runway model, has not opted for translator to accompany her onstage during the Miss Universe pageant.
"Many of the candidates have a translator. But I know I'm gonna deliver," Arida, who is gearing up to bring back the Miss Universe crown to Philippines after over 40 years since Margarita Moran won it in 1973, said.
Arida was a graduate in chemistry and according to Miss Universe Organization, this talented beauty can tell the composition of any chemical compound by simply glancing at it. She aspires to become an entrepreneur, and merge her love of chemistry and research to create her own fragrance line.
Arida is among one of the 88 contestants who will vie to be crowned Miss Universe 2013 at the pageant's finale that will take place at Moscow's Crocus City Hall. The annual contest will be telecast live from Moscow at 9 pm ET (2 am BST).
Read: Miss Universe 2013: Contestants, Host and Timeline of Events in Detail [PHOTOS]