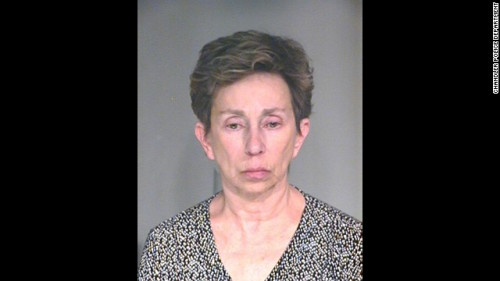 Retired nurse Rose Mary Vogel, of Arizona, has been charged with attempted first-degree murder and vulnerable adult abuse after allegedly injecting faecal matter into her husband's intravenous drip.
The 65-year-old former nurse was arrested after another nurse discovered Vogel handling her husband's IV line, which was found to contain a brown substance, said a police spokesperson.
Vogel is said to have tried to drain the fluid from a line into a wastebin, but a nurse intervened, said police.
"This is the first that I've heard where faecal matter has been injected into an IV system," police sergeant Joe Favazzo told KTVK news.
Vogel's purse contained three more syringes. Two of them contained fluid, and the third appeared to have trace amounts of faecal matter, police said.
Vogel is a retired registered nurse who formerly worked at the hospital, Chandler Regional Medical Center.
She is being held on $100,000 bail.
Investigators intend to conduct forensic tests on all the materials involved over the next week or two, said Favazzo.
Injecting human waste into an IV is highly dangerous, said Frank Lovecchio, director of the Banner Poison Centre Medical.
"Faeces have a huge number of bacteria, hundreds of viruses," Dr Lovecchio told abc15.com.
Injecting faecal matter into an IV is a direct line to the blood stream and could lead to a slow, painful death.
"You could succumb to sepsis or an overwhelming infection that could kill you," he added.
The incident happened after Vogel's 66-year-old husband had undergone heart surgery. He is expected to survive the operation, as well as the alleged attempt on his life.
Next-door neighbour Harvey Zehnder told abc15.com that the Vogels were the "perfect couple."
"If you were to say, 'Did you expect this to happen?' Absolutely not. The chance would be zero," he said. "It's shocking to think about."
Another neighbour, Mary Lola Reese added: "This was not your typical Rose Mary. It was like another person or a demon got a hold of her or she snapped."
Watch the video report of Mary Vogel, accused of injecting faeces into her husband