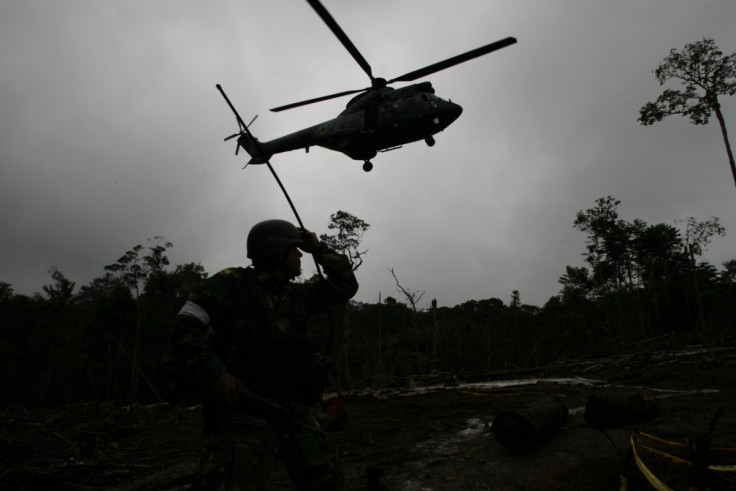 An Ecuadorian army plane has crashed during a training manoeuvre killing all the 22 people on board. The army has confirmed there are no survivors.
According to officials, the plane went down in the eastern Pastas province in the Amazonian jungle. Besides three crew members, there were 19 soldiers who were on a parachuting course when the Israeli-made Arava cargo aircraft crashed. The crash site is about 145km southeast of the capital Quito.
"Twenty-two soldiers of the fatherland have gone. A solidarity hug to family members and our armed forces. This is a tragedy," President Rafael Correa wrote on Twitter. Military helicopters and land patrols have been deployed to undertake emergency measures. Defence Minister Ricardo Patino is also rushing to the scene. The cause of the crash is still unknown.