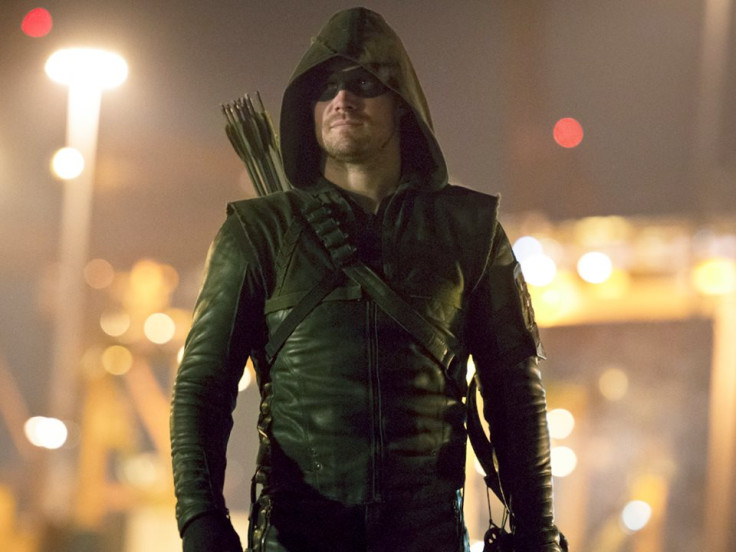 Arrow star Stephen Amell had teased that the 60th episode of Arrow could be "a neck breaker" and true to the point, Slade Wilson's return did bring some exciting twist.
The episode strengthened the Thea-Oliver bond, and the Green bow finally revealed to the young Queen that she was the one who killed Sara.
Arrow's all new episode next week will see Malcolm as Ras al Ghul's prisoner, and Ray Palmer trying on his Atom suit.
The 15th episode of the hit CW series is titled, Nanda Parbat, where Malcolm (John Barrowman) will be captured by Ra's al Ghul (Matt Nable) and taken to Nanda Parbat.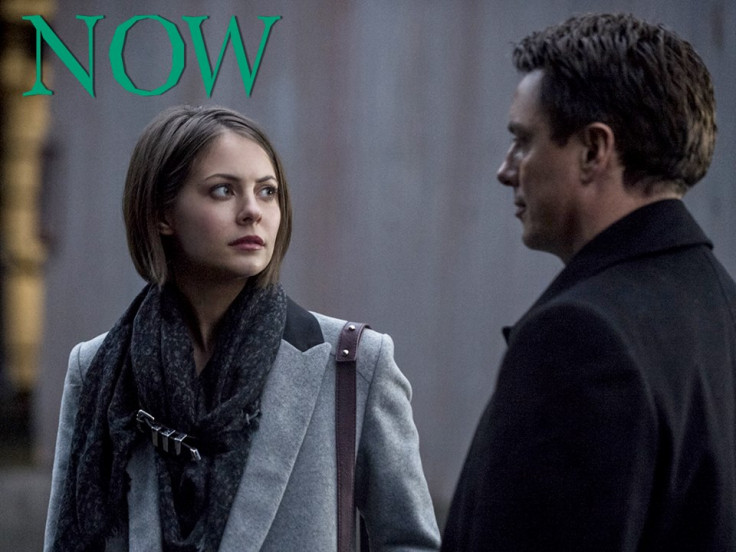 Oliver will consider saving Merlyn, because he is Thea's father.
In the last episode, Thea finally knows that Merlyn drugged her to kill Sara, and is furious at him for lying to her.
She tells Merlyn, "I will work with you to stop Ra's because that's what my brother says we need to do. I'll be your student. I'll be your partner. Even if I have to, I will be your soldier. But, never again will I be your daughter."
Also, going by the promo, Thea turns Malcolm in to Ras al Ghul.
In the video, Thea says, "Malcom is going to face justice", and Oliver asks, "What have you done?"
The scene cuts to Malcolm chained, as Ras al Ghul says, "Welcome to Nanda Parbat."
Will Oliver take on Ras al Ghul to save Malcolm? We will have to wait and watch.
Meanwhile, Ray is obsessed with finishing his Atom suit so he can save the city but Felicity fears he is heading down the same path as Oliver and tries to pull him out of the lab.
The promo also gives the viewers the first look at Ray Palmer in his Atom suit.
A new report in Radar Online has given fans the opportunity to look at Stephen Amell filming for their favourite show in Vancouver, Canada.
The 33-year-old actor was joined by co-stars Colton Haynes (Roy Harper), Katie Cassidy (Laurel), and Carlos Valdes (Cisco from The Flash).
Click here to see all the images.
With Cisco seen on the sets of Arrow, could this mean there is hope for another Arrow-Flash crossover?
Meanwhile, Amell tweeted this about the show's 60th episode.
Tonight's the 60th episode of #Arrow -- It's a neck breaker. A spike yanker. A gauntlet thrower. And a tear jerker. Enjoy!

— Stephen Amell (@amellywood) February 18, 2015
Was a real pleasure sharing an episode capper with @PaulBlackthorne yesterday. It was an earned scene. #Arrow — Stephen Amell (@amellywood) February 18, 2015