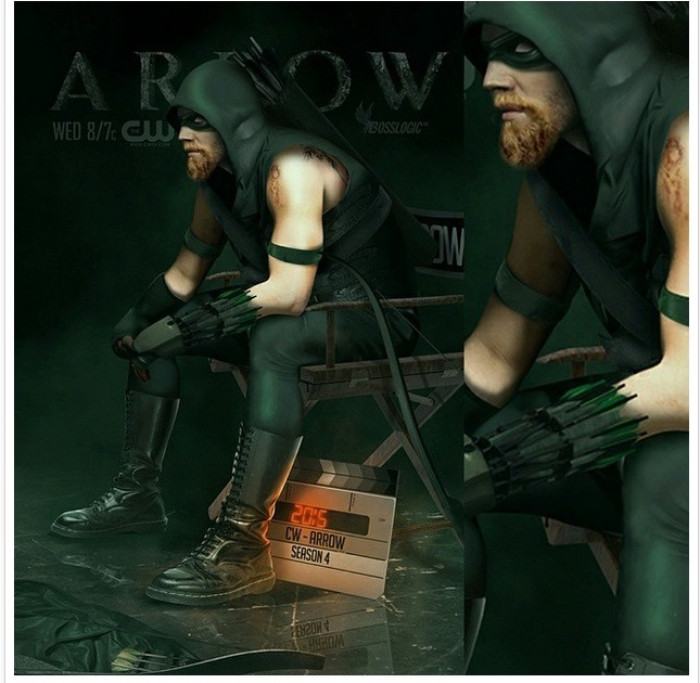 All eyes will be on DC Entertainment and Warner Bros presentations at the upcoming San Diego Comic-Con, to be held in July. After reports teasing some big reveals at the event regarding WB's upcoming superhero films, an official schedule for the DC TV show's panel has released and it's sure to make fans go crazy!
"We'll most likely get a first look at Season 4 of Arrow and Season 2 of The Flash," states ComicBookMovie. There are also video presentations for Legends Of Tomorrow and Gotham, as part of the exciting lineup.
Check out the statement below.
8:00–11:00 pm - Warner Bros. Television & DC Entertainment Present: Super Hero Saturday Night Offers Fans a Look Inside the Worlds of Arrow, The Flash and Gotham, plus a Pilot Screening of Supergirl and Video Presentations of DC's Legends of Tomorrow and Vixen: DC fans ... get ready for another Super Hero Saturday Night! Warner Bros. Television and DC Entertainment will again welcome fans into the worlds of some of DC Comics' greatest characters during a three-hour super-experience in Hall H.
The exclusive evening will feature a pilot screening of the highly anticipated new action series Supergirl, followed by a Q&A with stars and producers; plus, individual special video presentations and Q&As with stars and producers from Arrow, The Flash and Gotham. Also, don't miss a special Q&A with cast and producers of DC's Legends Of Tomorrow and a peek at the new digital series Vixen.
Meanwhile, Comicbook.com recently got hold of audition transcripts for Arrow season 4. One of the characters in the transcripts is called 'Simon' which the site speculates is actually a codename for Damien Darhk - the much talked about villain of season 4 who is the leader of the mysterious organisation H.I.V.E.
While the first teases a foreboding scene between Oliver and Simon, the second features a prisoner or captive begging Simon for his life. Despite the lack of context, both tapes not only seem to confirm that Simon is the forthcoming 'big bad' of season 4, reports Screen Rant.
Check it out below: