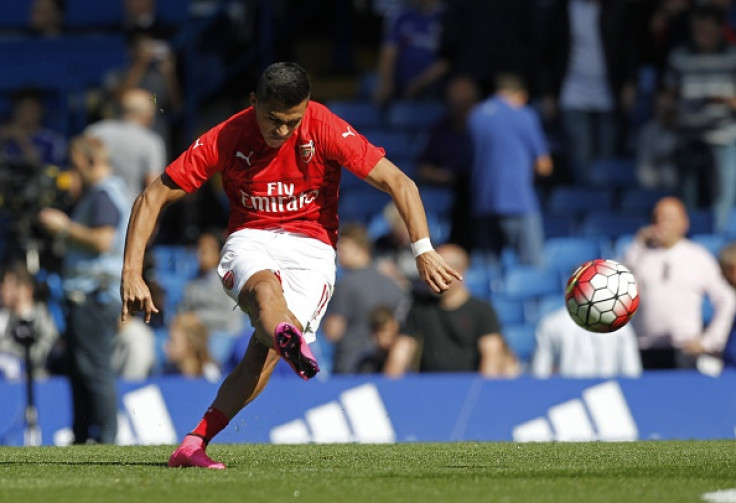 Arsene Wenger has blamed himself for Arsenal star Alexis Sanchez's poor form since the start of the 2015/16 season. He has managed just one goal in eight matches played in all competitions.
The 26-year-old made a switch to the Emirates from Barcelona last summer. The Chilean international was impressive in his debut season for the Gunners, scoring 24 goals and managing 12 assists.
After the end of the last season, he joined his national side for the 2015 Copa America, which was won by Chile. Since returning to north London, Sanchez has struggled with form and Wenger admitted he rushed the South American back in action even before the forward was fit.
"I played him very early before he was completely fit, physically. That is one explanation [for his form]," Wenger said, as quoted by Arsenal's official website.
"The second is that every player who has won a big trophy with his national team takes some while to settle and come back to his best. These are the two main explanations for me," he said.
Despite Sanchez's dip in form this season, Wenger remains confident the former Barcelona star will bounce back from the disappointing start this season. The Arsenal manager also went on to suggest that the Gunners' poor form is also to be blamed for the Chilean's poor display.
"That will come back, I don't worry for Alexis Sanchez. Even when he doesn't score he is still a major threat for everybody and I am confident he will score very soon," the Arsenal manager explained.
"I think he has had 31 shots on goal since the start of the season and with his finishing qualities that should allow him five to six goals. Knowing that the finishing is a bit linked with your form and it is a bit cyclic as well, that is where he should be at the moment."