Arsenal fan's view: Olivier Giroud is the world-class striker we've been looking for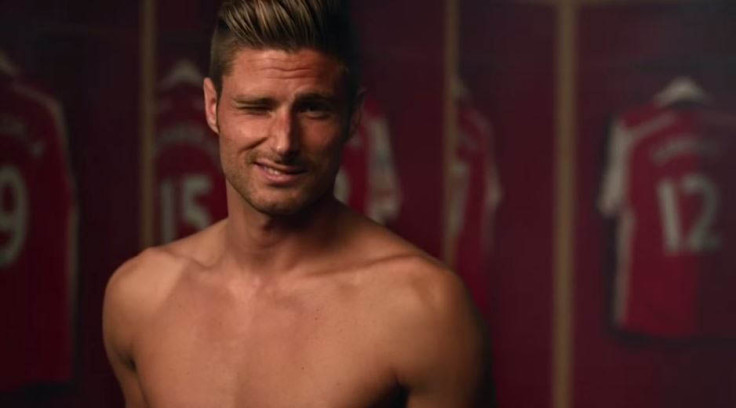 Olivier Giroud was Arsenal's best striker before he even laced his boots for the club. Robin Van Persie had left the club, leaving Giroud with enormous boots to fill and little time to acclimatise to English football and life at the Emirates.
He wore the number 12 shirt through some of Arsenal's toughest times – as silverware started to seem like an impossible dream and fans were baying for the blood of anyone who didn't perform to lofty expectations.
Many players bore the brunt of this criticism, but as our frontman, who was supposed to be our number one supplier of goals, Giroud endured far worse than he deserved. In his first two seasons he only had support up front from the like of Marouane Chamakh, Yaya Sonogo and Nicklas Bendtner, which let's face it was essentially having no support at all.
In his first season the Frenchman amassed 17 goals and 11 assists from 47 appearances, a good first season by anyone's reckoning but one that didn't have enough impact to fill the void left by Van Persie in the hearts of Arsenal fans.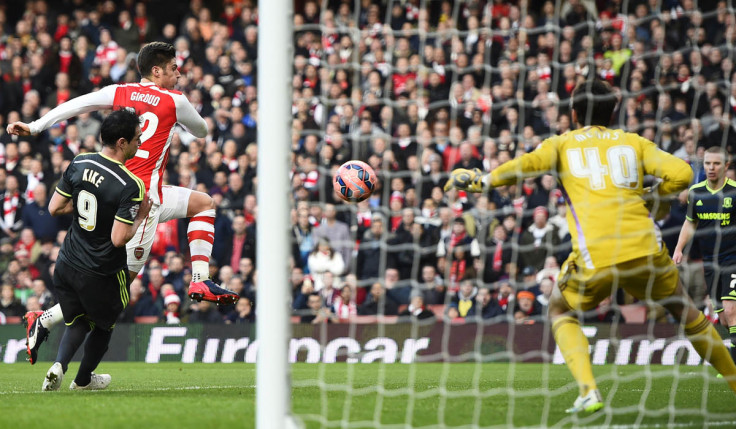 In his second season Giroud scored 22 goals and gathered 10 assists, an improvement in a season that ended in relief for all at the club as they lifted the FA Cup after a thrilling final against Hull City.
In the second week of his third season, the striker broke his leg, side-lining him for three months. He returned sooner than expected to a squad able to perform consistently in his absence. Danny Welbeck had been bought and had filled the role of lone striker admirably, and just like that Giroud had cause to feel stress-free.
His relaxed nature has been evident on the field. Since his return he has seemed free of stress and almost effortless in his style of play, and this Zen-like approach was no better exemplified than in his beautiful finish for the second goal against Middlesbrough in the FA Cup this past weekend.
Giroud is looking more and more the world-class striker Arsenal fans have craved since Van Persie departed for pastures new (as it turns out, those pastures soon turned to fields of manure - unlucky Robin).
Since the summer he joined Arsenal fans have wanted a new, world class striker for Giroud to sit alongside. Karim Benzema, Gonzalo Higuain, Edinson Cavani and many more have been touted as "the answer" when really the answer has been here the whole time.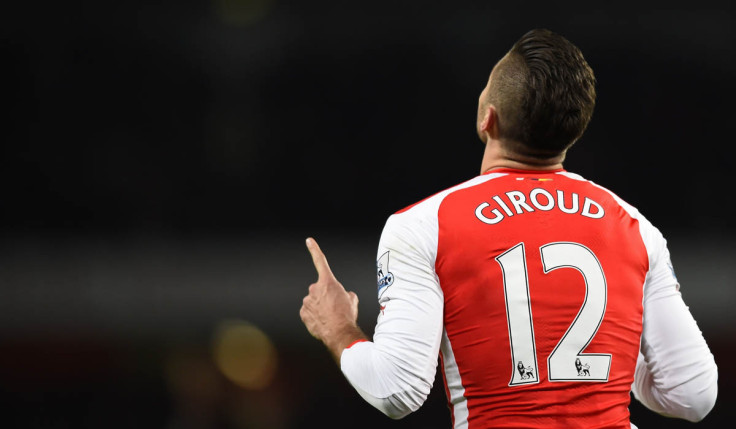 © Copyright IBTimes 2023. All rights reserved.