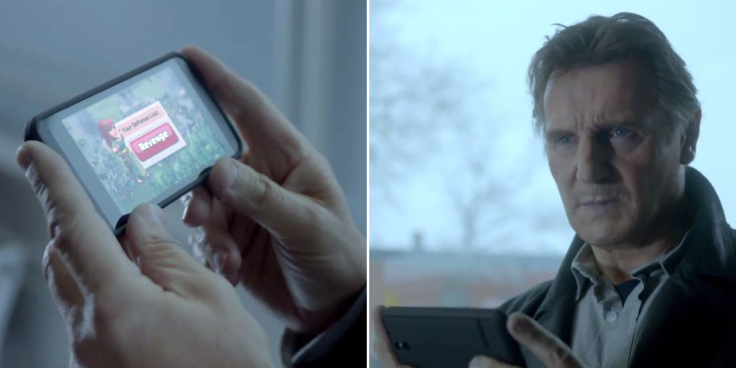 If you've watched television lately you'll be familiar with the current onslaught of overly-long adverts for free-to-play micro transaction-based mobile game Clash of Clans.
During last night's Super Bowl championship game between the New England Patriots and Seattle Seahawks, publishers and developers Supercell aired yet another advert starring its cast of CG characters – only for everything to take a turn for the brilliant.
Liam Neeson is shown playing the game in a coffee shop, losing then channelling his Taken character Bryan Mills in a vow of revenge against his Clash of Clans nemesis BigBuffetBoy85.
You can watch the trailer below...
In a night dominated by new movie trailers including Jurassic World, Terminator: Genisys and Fast & Furious 7, Clash of Clans' effort stood out among the regular ads with one of the best big-name cameos of the night.
Clash of Clans is a phenomenally popular mobile strategy game available on iOS and Android. First released in 2012, the game has regular topped the download charts on the iTunes App Store and Google Play store and by April 2013 (before its release on Android) was generating $2.4 million (£1.6m) in daily revenue.
We don't know if the ad will get shown over here, we'll probably have to settle for that barbarian riding a cannonball for a few more months.