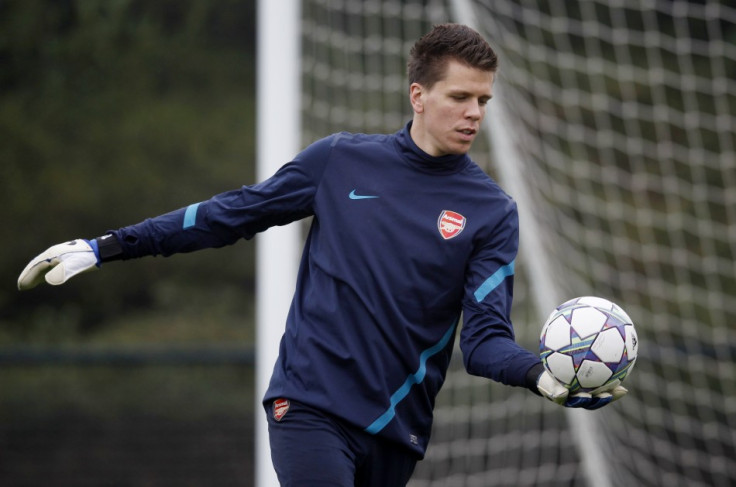 Wojciech Szczesny has tried to stay neutral in the debate over whether Robin van Persie will sign a new contract with Arsenal, but the keeper has admitted that he hopes his captain stays at the Emirates beyond the 2013 summer.
Van Persie's current deal with the Gunners runs out in less than 18 months, and after the club had to sell Samir Nasir last year while his deal ran down, Arsene Wenger is keen to avoid the same circumstance happening with another star in the squad.
Van Persie admitted yesterday that he had spoken to Arsenal about a new contract, telling the side he wanted to wait until the end of the season and to concentrate on football.
And while Szczesny insists that he hasn't spoken to Van Persie about a pending deal, the Poland international is hopeful that his teammate stays at Arsenal for as long as possible.
"We really don't discuss that, it is not our business," Szczesny told the London Evening Standard.
"We just want to have him at the club. We are trying to make the most of it while he is here, he is a great captain and leader of the team and we are very pleased to have him.
"I'm personally confident that he will stay at Arsenal. That is where he belongs and that is where he is at his very best.
"Robin does his talking on the pitch by scoring all the goals for this club and I think that shows you his commitment. We are confident that he will be staying at Arsenal."
Van Persie reiterated those sentiments, saying that he wants to continue to take his feelings about the situation clear on the pitch.
"There have been a lot of stories, generally contradictory ones, about my contract situation recently so I'd like to make it clear," he explained to the official Arsenal website.
"There's nothing complicated or sinister - the Club and I have both agreed to speak at the end of the season and see how things stand. The boss, Ivan Gazidis and I are all comfortable with it.
"I need all my focus to be on football - on captaining this team, improving every day, doing extra work on the training pitch and preparing for the very busy schedule of fixtures we have.
"If I look down the list, there's not much time to sit down and think about anything else! For me, this is a time to play football and not speak about personal things. All of my energy needs to go on getting this team where we want it to be this season."