Conor McGregor's teammate at SBG Ireland and UFC featherweight Artem Lobov has revealed that he was not a fan of Jose Aldo accepting the Irishman's title.
Aldo was the former featherweight champion, ruling the division as he was unbeaten in MMA for nine years until he faced McGregor at UFC 194. The "Notorious" made quick work of Aldo, beating him in just 13 seconds via KO after what had been an exhausting but heated rivalry between the two fighters.
Following the event, Aldo fought Frankie Edgar for the interim featherweight title at UFC 200, with the winner expected to face McGregor to unify the belts.
Aldo eventually triumphed via unanimous decision, but missed out on a potential chance for revenge as McGregor went on to win the lightweight belt, before getting stripped of the featherweight belt later.
The Brazilian – who has a 26-2 record in MMA – was then reinstated as featherweight champion and will now prepare to defend his new title at UFC 212 against Max Holloway. However, Lobov was not a fan of the way Aldo accepted the new belt.
"I'll tell you one thing about Jose Aldo, if I was in his position I would have never accepted that belt," said Lobov, as quoted in a recent interview with Submission Radio. "What? So they took the belt from the guy that knocked him out in 13 seconds. They took it off that guy and they handed him that belt and he just takes it and he's happy and smiling on his face."
"The Russian Hammer" believes Aldo should have asked for a rematch before accepting the belt or at the very least, let two others fight for it before earning it himself.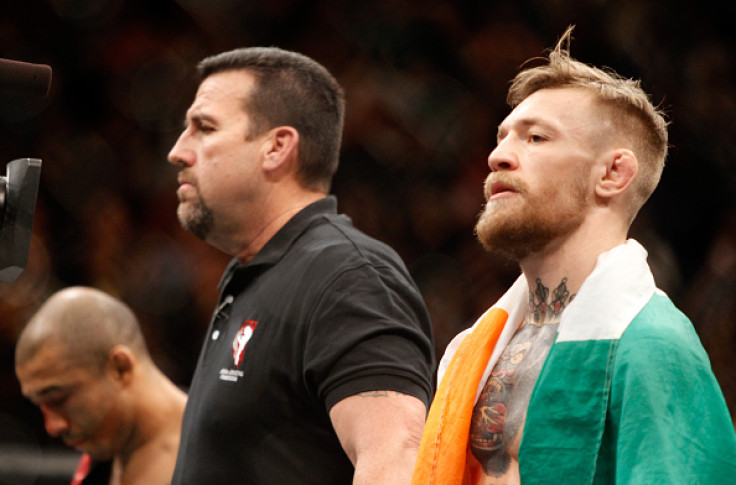 "Like, what kind of p***y do you have to be to take that," he questioned. "No way in hell would I ever accept that belt. I would say, 'give me that guy again. I want to fight him, and if he's not in the division anymore, well then f**k that, I don't want that belt. Let the other two fight for the belt and then I'll fight the winner and I'll earn that belt'."
"Because now he's holding a belt that Conor got off him in 13 seconds and he'll never be able to get rid of that stain. Even if he beats now Max Holloway, he'll still be holding that same belt. So how are you as a man, as a fighter that respects himself, accept that belt? I would have never done it in my life. I don't know why he f**k he done it."
Meanwhile, Lobov – who has a 13-12 record in MMA – is preparing for his featherweight bout with veteran Cub Swanson at UFC Fight Night 108 on 22 April.