UFC president Dana White says a featherweight unification bout between current champion Jose Aldo and interim champion, Max Holloway is a done deal.
Aldo infamously lost his featherweight title in 13 seconds to Conor McGregor at UFC 194 before coming back after seven months to defeat Frankie Edgar in a unanimous decision victory to claim the interim featherweight belt.
The Brazilian was then reinstated as featherweight champion after the UFC stripped McGregor off the belt a few days after he won the lightweight belt.
This allowed Holloway to face Anthony Pettis for the interim featherweight title at UFC 206 where he emerged victorious via TKO.
Following the fight, Holloway - now on a 10 fight win streak - called out Aldo and was hoping to challenge the 30-year-old for UFC 208, however, it never came to fruition due to the Hawaiian taking time off for family reasons. However, it now appears the fight will finally happen as White confirmed it will take place.
"[Jose Aldo's] going to fight Max Holloway," White told ESPN's Five Rounds podcast. "That fight's done. I don't remember what date it's on for, but it's done."
"It's a done deal. We got that fight done last week. [It's] a fun fight. Holloway has looked incredible in his last few fights, and Jose Aldo is Jose Aldo.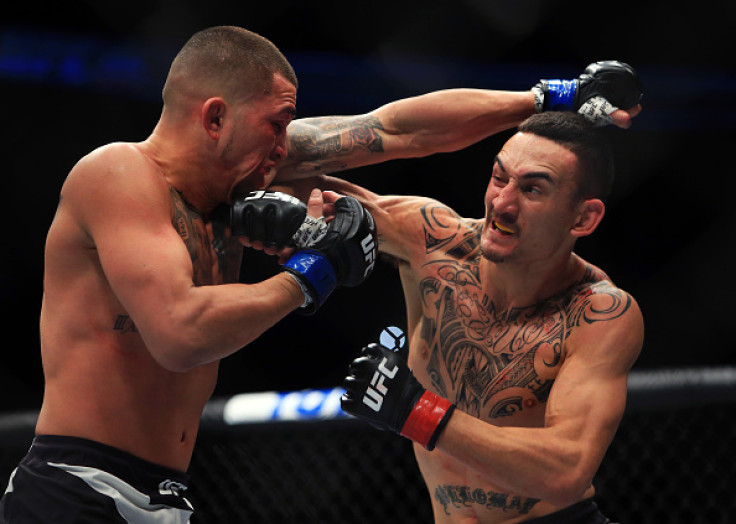 While White claims he does not remember the date, it is widely expected that the bout will take place at UFC 212 on 3 June in Rio de Janeiro, Brazil, where Aldo will return for the first time since 2014 as a favourite over the 25-year-old.