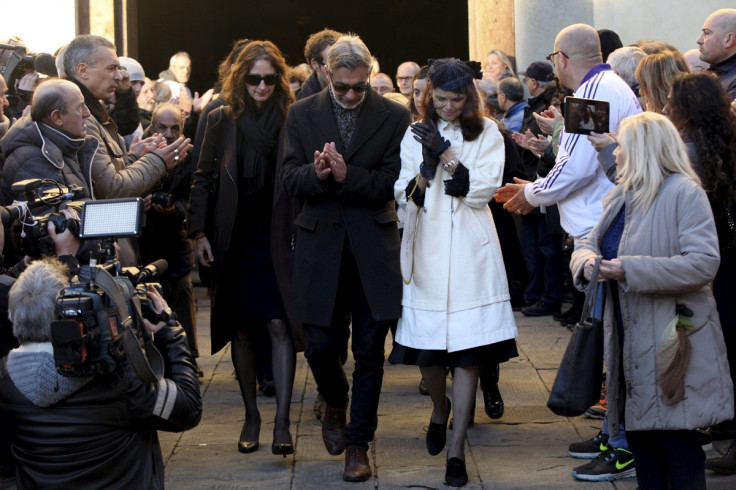 An Italian judge upheld the arrest of suspected Ashley Olsen murderer Cheik Tidiane Diaw on 16 January, Diaw's lawyer said. The announcement came a day after the Florida native was laid to restin Florence, surrounded by her friends and family.
Diaw, a Senegalese immigrant, was questioned by a judge during a closed-door hearing earlier on 16 January in Florence to determine whether he should remain in custody. The suspect's attorney, Antonio Voce, said Judge Matteo Zanobini ruled Diaw should stay in jail. Prosecutors have accused Diaw of aggravated homicide, but no formal charges have been lodged against him.
An autopsy found the 35-year-old American artist had been strangled and had suffered skull fractures. Investigators said Olsen was killed after she and Diaw had consensual sex and that the two may have taken drugs together. Authorities are awaiting the results of the toxicology tests.
According to the Guardian, witnesses told police that the two had met at a Florence nightclub before the attack and that they were not very lucid since they had consumed alcohol and likely other substances. Voce said his client told investigators that he and Olsen had consumed "a lot of cocaine and a lot of alcohol".
The 27-year-old suspect maintains that he did not strangle Olsen, but did admit to pushing her to the floor twice when she attempted to get rid of him after they had sex. Voce said his client claims Olsen was alive when he left her flat in a taxi.
The suspected killer was arrested by Italian police on 13 January at his home after DNA evidence linked him to the murder scene. Chief prosecutor Giuseppe Creazzo said: "We have collected very serious evidence of his guilt". DNA evidence in a condom and on a cigarette in Olsen's flat, as well as his fingerprints, linked Diaw to the murder scene.
Diaw also took Olsen's mobile phone, put his SIM card in it and was using it when he was arrested. Voce told the Guardian that Diaw told the judge he took the victim's phone in an attempt to call for help.
Olsen was found dead in her flat on 9 January by her boyfriend, Italian-American artist Federico Fiorentini after he became concerned he had not heard from her for days following an argument. Police said Fiorentini, who attempted to revive Olsen with CPR, is not considered a suspect in the case. Olsen was buried on 15 January. According to the Guardian, the burial had to be in Italy because the murder investigation is ongoing.