Asia Nexgen Opens Hong Kong's First Bitcoin Shop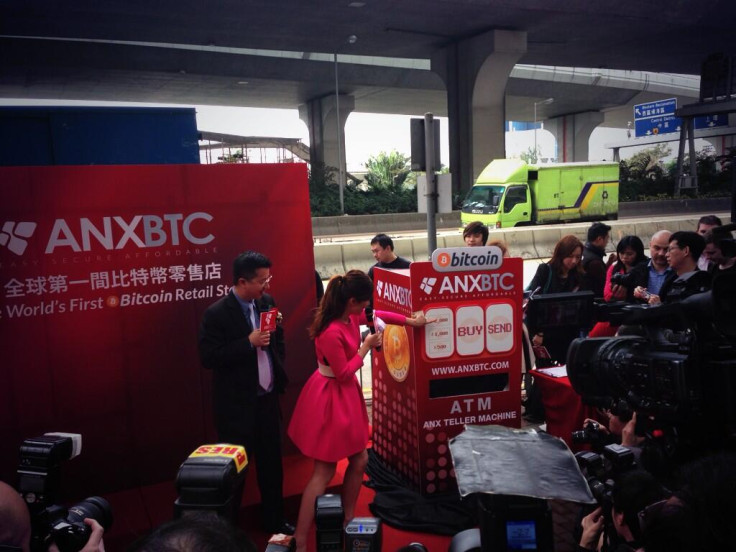 Hong Kong based bitcoin exchange Asia Nexgen has opened a physical bitcoin shop in the city state's western district, allowing consumers to buy the virtual currency and send it to their digital wallets.
Customers who want to make bitcoin transactions at the unique 400-square-foot shop in Sai Ying Pun will have to provide an identity card and proof of address, to comply with customs and excise rules on money laundering. Asia Nexgen holds a money service operator license from Hong Kong's customs and excise department.
Lo Ken-bon, the co-founder and chief executive of Asia Nexgen, said: "The biggest issue people have right now is buying the bitcoin. People have to put money in, trade it through an exchange online."
"Now, you walk into the store, hand over your cash and send the bitcoin to your digital wallet."
For the promotion of the digital currency, the exchange has given away vouchers worth HK$500,000 in bitcoin through a lucky draw as it launched the shop.
The Hong Kong Monetary Authority views bitcoin as a virtual commodity, rather than a virtual currency. Asia Nexgen therefore operates the shop as a vending machine, allowing customers' money to buy bitcoin the commodity, not bitcoin the currency.
Race for Bitcoin ATMs
The first bitcoin ATMs racing to open in Hong Kong will also be classed as vending machines. Three bitcoin start-ups were reportedly racing to be the first to install machines in Hong Kong, according to the South China Morning Post.
A spokesman for Bitcoin Group HK told the newspaper that his firm would import two ATMs from Portugal and install them at the International Finance Centre and Wanchai Computer Centre.
Another firm, Hong Kong Bitcoin ATM, is looking to install a machine in Mong Kok, and plans more ATMs based on the success of the first one.
Las Vegas-based bitcoin ATMs maker Robocoin was planning to install an ATM in Hong Kong, but it halted its plans due to unknown reasons.
Robocoin launched the world's first ever bitcoin ATM in a coffee shop in Vancouver in October last year. It is also installing the US's first bitcoin ATMs in Seattle and Austin.
Bitcoin was launched in 2008 and is traded within a global network of computers. They can be transferred without going through banks or clearing houses, reducing fees involved in the services significantly.
The digital currency gained more popularity and value as more and more merchants started accepting bitcoins, boosting investors' morale.
Bitcoin is trading at $556.24 (£338.64, €412.93) as of 8:00 am GMT, according to CoinDesk price index.
© Copyright IBTimes 2023. All rights reserved.