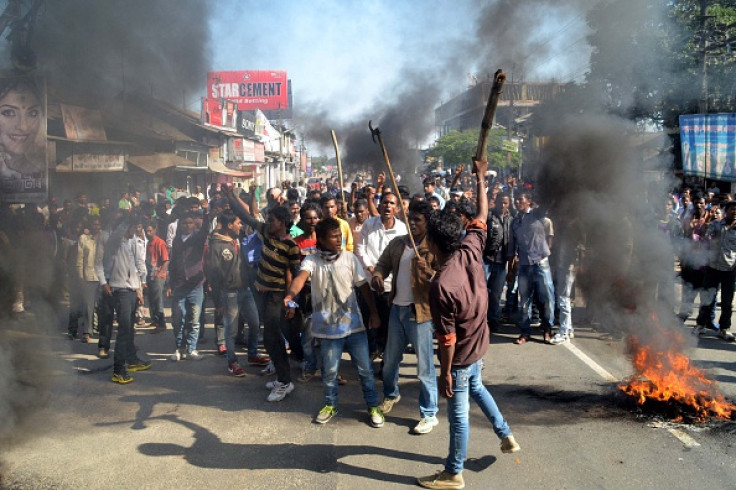 Police have fired on protesters, fatally wounding five people at a demonstration against the killing of dozens of people by tribal guerrillas in Assam state.
The mass killing occurred as militants from Christian-dominated terror group National Democratic Front of Bodoland attacked villagers, mostly tea-plantation workers, in four different assaults in the space of one hour.
The attack is believed to have been carried out in retaliation to a military offensive against the militants earlier in December.
There are contrasting reports on the death toll, but between 51 and 62 are believed to have been murdered, including 10 women and 13 children.
The incidents have sparked protests, which turned violent as plantation workers armed with spears and bows and arrows defied a curfew imposed in response to the rebel attacks, Reuters reported.
The demonstrators surrounded police stations and set fire to businesses in Sonitpur district, the area worst hit by the militants.
"They were trying to storm police stations, we had to open fire as a result," a police officer from the area said.
The Bodo militants who carried out the attacks in Assam demand independence for the Bodo people, an aboriginal tribe from Brahmaputra valley, northern India.
The group also blames authorities for the underdevelopment of the area and the influx of immigrants.
Prime Minister Narendra Modi vowed to accelerate the development of roads and railways but government ministers said the violence had to stop first.
"There can no development until there is peace," junior interior minister Kiren Rijiju told reporters.