Assassin's Creed Origins revealed with Xbox One X gameplay
Ubisoft's franchise goes back to its roots in ancient Egypt in October 2017.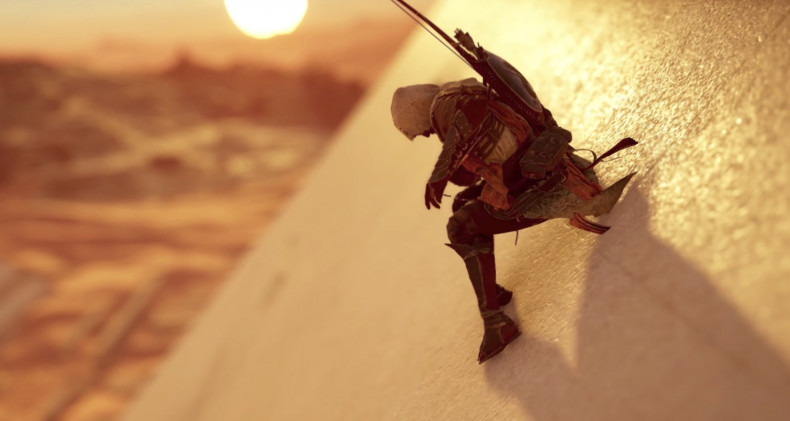 The Assassin's Creed franchise is going back to the beginning with Origins, a stealthy action adventure prequel set to launch on Xbox One, PS4 and PC on 23 October. The Ubisoft published and developed title made its debut at Microsoft's E3 2017 conference and was shown running on the company's new 4K-powered console, the Xbox One X.
As well as a debut trailer, an extended look at gameplay was presented at the Los Angeles showcase (embedded below) which gave fans a first look at the golden sands, pyramids and sphinxes found in the game's recreation of ancient Egypt. The trailer also promised that the game will show the first members of the Order of Assassins that give the series its moniker.
The footage showed the game's main protagonist, described as the "last magi" riding on horseback into Siwa, his hometown.
As well as the usual array of stabbing and sword-based combat - which has switched to a more Dark Souls-like perspective - the lead Assassin was also shown scouting an area using a companion eagle in a mechanic reminiscent of the UAV in Ubisoft's Watch Dogs 2.
Assassin's Creed Origins had been the subject of a large number of leaks prior to its official announcement, with sailing and a mission brilliantly titled "assassinate the Crocodile" teased in screenshots.
The debut trailer also showed a giant Hydra-like creature, so it seems like murdering massive beasts may be a theme in Origins. Cool.
Origins is the first game in the Assassin's Creed franchise since 2015, with the once-annualised series taking a break after mediocre sales of Assassin's Creed Syndicate. Origins is also expected to be less linear than past titles and is rumoured to also star a second, female protagonist.