The Evil Within 2 leaks ahead of Bethesda E3 conference
"The only way out is in," teases online ad launched ahead of tomorrow's showcase.
Update: The Evil Within 2 was officially announced Monday morning at Bethesda's E3 press conference with the trailer embedded above. The game is set to release on (Friday) 13 October, 2017.
Original story: As expected, horror sequel The Evil Within 2 will be announced in the early hours of tomorrow morning (Monday 12 June) during Bethesda's E3 2017 press conference. The game's existence has been confirmed by an online advertisement that went live early.
A banner ad appeared on Reddit overnight, confirming the return of director Shinji Mikami and by association his studio Tango Gameworks. Mikami is best known as the creator of Capcom's hugely-successful Resident Evil series.
The ad (below) reads: "From survival horror mastermind Shinji Mikami comes The Evil Within 2. Now available for pre-order." An tagline follows, saying: "The only way out is in."
The ads appearance on the PS4 subreddit would appear to confirm it'll be heading to that platform. Xbox One and PC versions are expected as well.
The Evil Within 2 has long been expected to appear at Bethesda's E3 press conference. Many even expected an appearance at last year's event.
Released in 2014, the original game marked Mikami's return to the genre nine years after he directed Resident Evil 4. A psychological horror game, The Evil Within was met with positive if not glowing reviews which praised the game's promise.
The sequel's announcement tomorrow is expected to come alongside the announcement of a sequel to Wolfenstein: The New Order called The New Colossus - another Bethesda sequel that's been expected to appear for some time.
The Evil Within followed detective Sebastian Castellanos and concerned a machine called STEM, which is capable of unifying and influencing people's minds, reshaping their realities in the process.
The game ended on a cliffhanger of sorts, but it's unclear if the sequel will continue the same story.
Bethesda' E3 press conference takes place on Monday at 5am UK time. News regarding Fallout, The Elder Scrolls, Quake Champions and Dishonored 2 is expected, and the announcement of a new sci-fi IP has been rumoured.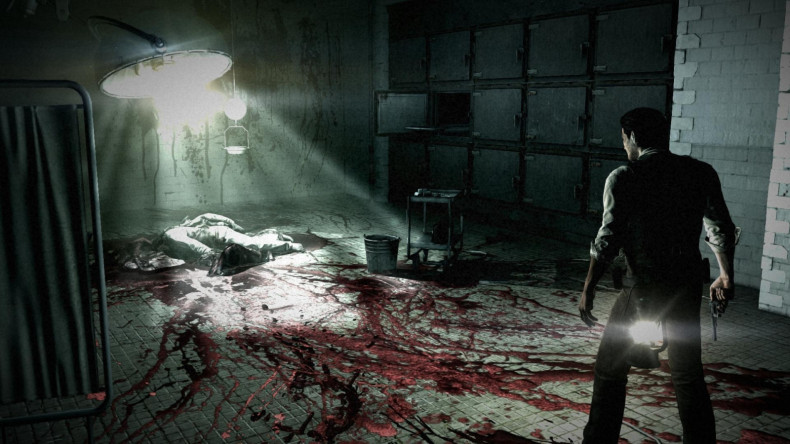 -