Atlassian IPO: More than 100 employees become millionaires overnight post Nasdaq listing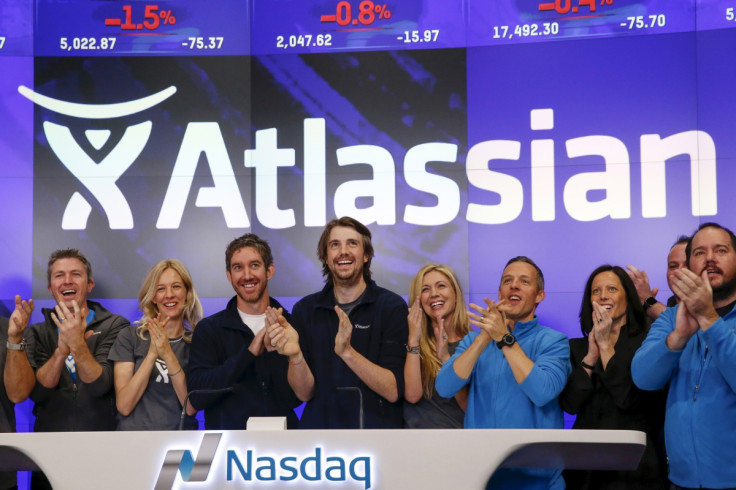 Atlassian's debut on Nasdaq saw the Australian collaboration software maker's market value surge, resulting in many of its employees becoming millionaires overnight. The firm's former employees said that more than 100 staff members, who held stakes in the company, were either millionaires or multi-millionaires as of 10 December.
Many employees, who joined in recent years, hold company shares which are now worth six figures, according to The Sydney Morning Herald. The company's market value leaped to $5.8bn (£3.8bn, €5.3bn) after its Wall Street debut. Stocks of the Sydney-headquartered firm closed higher by about 32% at $27.78 on its debut.
This is much higher than the price at which the stock was offered to employees who joined the software maker between 2002 and 2008. Several years ago, some of the employees had purchased shares in the company for as low as 50 cents, which as of today is worth 5,300% more.
However, not all employees have retained their shares. Some of them chose to hedge their bets and sold part of their stocks last year for $16 to T Rowe Price and Dragoneer Investment Capital in a financing round that valued Atlassian at $3.3bn.
Co-founders Mike Cannon-Brookes and Scott Farquhar had hand-picked around 40 employees to be present at the ringing of the bell to mark the debut of Atlassian on Nasdaq, many of whom were already discussing options to spend their millions. While some wanted to splurge on luxury cars, many were interested in investing in Australian startups or starting their own, according to reports.
A former Atlassian employee added: "Mike and Scott's legacy will be beyond Atlassian. They want to make billionaires in Australia that are going to invest in Australian companies – the next wave of start-ups".
© Copyright IBTimes 2023. All rights reserved.