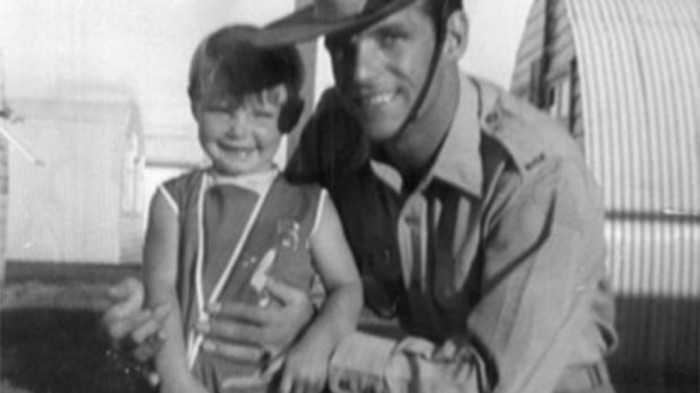 A 63-year-old man has been arrested over the unsolved murder of a three-year-old girl snatched from a shower block in New South Wales, Australia in 1970. Cheryl Grimmer was born in Britain as is the man arrested over her disappearance, though the two are not apparently related.
Cheryl's parents John and Carole - who had emigrated from Bristol just a year before she disappeared - died without ever knowing what happened to their daughter. Cheryl's three brothers, Ricki, Stephen and Paul had only recently issued an appeal calling for the killer to turn himself in.
The suspect, 63, cannot be named under local law because he was a juvenile at the time of the murder. He was arrested at a house in Melbourne and taken to Sydney where he was charged with murder on Thursday (23 March).
He lived near the home of one of Cheryl's brothers and according to the Telegraph, has a family of his own and works as a security guard.
The Grimmer family were at Fairy Meadow beach in Wollongong on the afternoon of 12 January 1970 when Cheryl vanished. She had been sent to shelter at a shower block with her brothers, then aged seven, five and four. Cheryl was in the girls' changing room and never came out.
Last December (2016) police made a renewed appeal for information into the case, and revealed they believed Cheryl had been abducted by a teenage boy who would now be in his sixties. Eye-witnesses had reported a boy aged 16 or 17, white, around 152 cm tall, with blue eyes and brown hair running away. The accused man had reportedly spoken of the case while at a nearby hostel for disturbed youths and had been interviewed at the time. He was also interviewed in 2016.
Cheryl's father John died in 2004 and her mother in 2014. On her deathbed she made her sons promise to find out what had happened to their sister. Ricki Grimmer said at a press conference before the latest developments that his sister's disappearance still tormented the family and he blamed himself - despite being only eight at the time.
"Everyone says it wasn't my fault but come and stand where I'm standing, see what it feels like," said Ricki. "Just let us know where she is, give us something so we can mourn. It's cost me and my family everything."
Despite the arrest, police in New South Wales say they don't believe Cheryl's body will ever be recovered because the area where she was probably buried is now residential housing. "I'm not going to get into the specifics of the actual detail of the offences but I can say that they're quite horrific and they'll be unfolding in court," said Detective Inspector Crime Manager Brad Ainsworth.