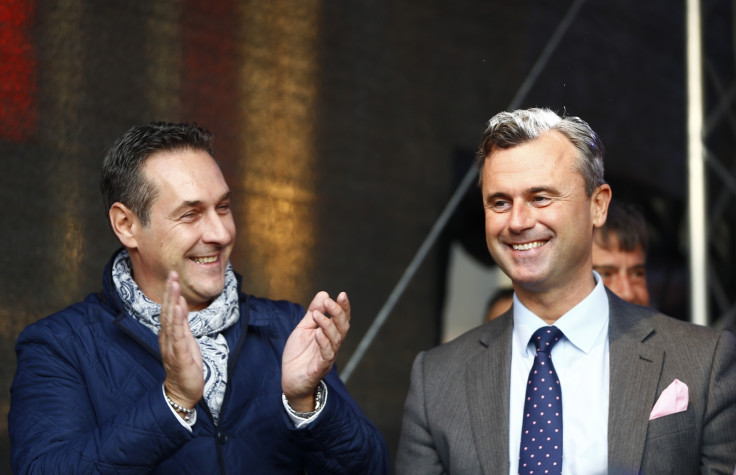 Austria's Constitutional has nullified the results of the presidential elections held in May this year, and ordered a re-run. On 1 July, the court overturned the results in which the right-wing Freedom Party candidate narrowly lost the elections and challenged the results stating counting irregularities.
In the ruling, chief judge Gerhart Holzinger said, "The challenge brought by Freedom Party leader Heinz-Christian Strache against the 22 May election has been upheld." The decision by the top court reportedly means victory for the Freedom Party (FPÖ) and an indication that the far right may seize the presidency of a major European country for the first time.
Nobert Hoffer, candidate from the Freedom Party lost to Alexander Van der Bellen, an independent left wing candidate only by 31,000 votes.
Lawyers for Freedom Party argued that postal ballots were handled improperly in 94 out of 117 districts. They alleged that thousands of votes were opened earlier than permitted and the votes were counted by people who were not authorised to do so. They further claimed to have proof that some minors and foreigners were also allowed to vote.
The Freedom Party ran a campaign based on anti-immigration rhetoric and falling living standards for the poor. Following the announcement, President Heinz Fischer will be replaced with three parliamentary officials, including Hoffer. The post is mostly ceremonial but the president does have the power to dissolve the National Council (the more powerful lower house of parliament) and trigger general elections.
Re-elections will be held in September or October.