BAFTA Awards 2013: Ben Affleck's Argo is Big Winner at the Event [PHOTOS]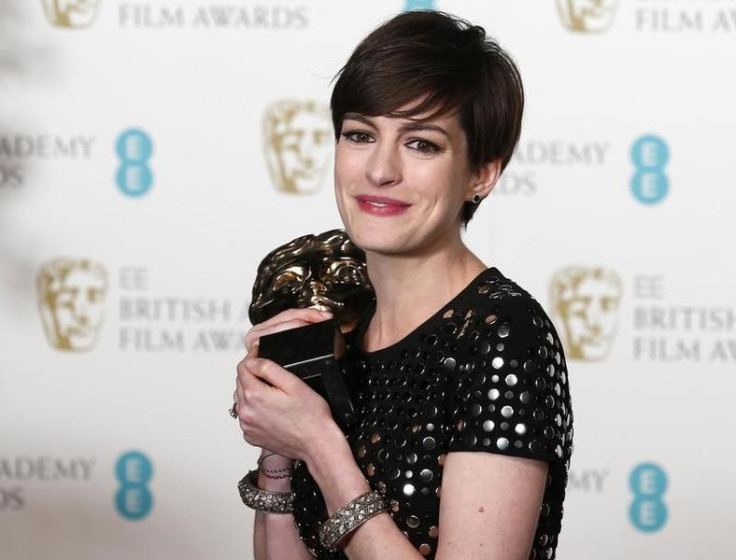 Though Ben Affleck's Argo was ignored by Oscars, it emerged as one of the front runners to scoop the top awards at the 66th annual British Academy of Film and Arts (BAFTA) awards held at the Royal Opera House in Covent Garden.
The much acclaimed political thriller won awards for Best Film and Best Director categories.
"I feel like there must be some mistake," Affleck told CNN, "It's really thrilling. I mean I've never been to the BAFTAs before, I've never been nominated before, never even been invited before, nothing. So I feel like I am sneaking in under the gate. I'm just thrilled."
British actor Daniel Day-Lewis picked up his customary act-in-a-movie-win-awards for his leading role in Steven Spielberg's Lincoln. He is the nail-on favourite to win the Best Actor at the Oscar as he has swept the Golden Globe and all other prestigious awards this season. This is Day-Lewis' fourth BAFTA. If he goes on to win the Oscar a fortnight later, he will create history by being the only man to bag three Oscars in the best actor category. DDL, as he is popularly known, won his first Oscar for Best Actor for My Left Foot (1989), and followed it up with his stirring performance as a ruthless oilman in Daniel Plainview's There Will Be Blood (2007).
Emmanuelle Riva, 85, has won the coveted Best Actress award, becoming the oldest-ever to win it. Among other big winners, Skyfall got the nod for Outstanding British Film, becoming the first James Bond film to do so. Juno Temple received the EE Rising Star award this year.
Meanwhile, Anne Hathaway, donning an elegant Burberry LBD, won the Best Actress in a Supportin Role for Les Miserables, while Christoph Waltz won the men's equivalent for his quirky role in Tarantino's Django Unchained. He is the odds-on favourite to do an encore at the Oscar as well, one he won in 2009 for Inglourious Basterds.
Ang Lee's Life of Pi, with nine nominations, struck gold by winning the technical awards at the BAFTA, winning Best Cinematography and Best Visual Effects.
© Copyright IBTimes 2023. All rights reserved.