The mother of the Filipino, Mary Jane Veloso, who was given a last minute reprieve from death penalty in Indonesia has hailed the news as a "miracle".
Speaking to the Philippine radio station DZMM, Celia Veloso said: "We are so happy, I can't believe it. I can't believe my child will live."
Mary Jane Veloso, 30, a mother of two, who was amongst the nine facing the death penalty in Indonesia by a firing squad was spared after a female suspect who allegedly tricked her into carrying drugs turned herself to authorities in Philippines, reported AFP News.
Attorney General's spokesman Tony Spontana confirmed the news saying: "The execution of Mary Jane is postponed due to a request from the Philippines President regarding a perpetrator who is suspected of human trafficking has surrendered in the Philippines and Mary Jane is needed for her testimony."
The news was hailed by supporters who held an overnight vigil outside the Indonesian embassy in the Philippines.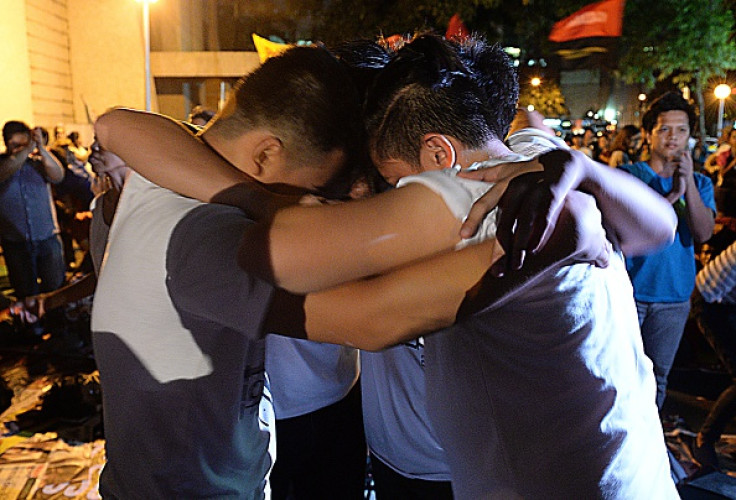 "We are relieved that the execution of Mary Jane Veloso was not carried out tonight. The Lord has answered our prayers," said spokesman Charles Jose from the Philippines's Department of Foreign Affairs (DFA).
Speaking of Veloso's children, her father, Cesar, said, reported Rappler: "The children were jumping. 'My mama is alive! My mama is alive!'"
Veloso was arrested by authorities in 2010 after she tried to smuggle a reported 2.6kg of heroin into Indonesia.
Eight other drug-trafficking convicts on the death row were executed by a firing squad in Indonesia at 6pm (GMT).
The Jakarta Post quoted a funeral director, Suhendro Putro, as saying: "The executions were carried out at 12:30am" (18.30 UK time).