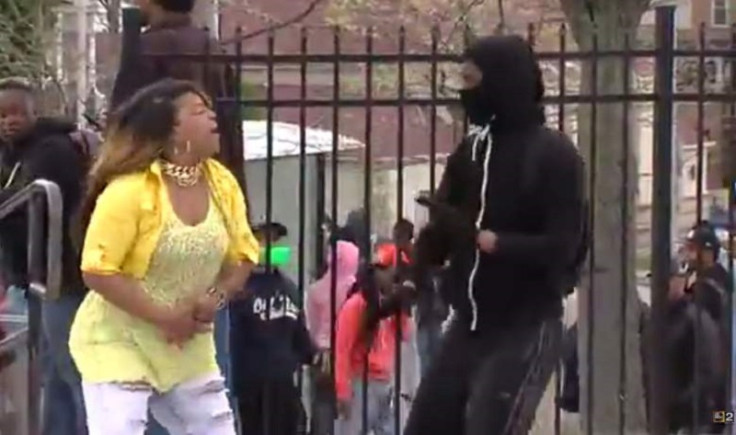 Toya Graham became the unofficial "Mom of the Year" when she caught her son rioting during the conflict in Baltimore. Mayhem erupted in the city after the funeral of Freddie Gray, the 25-year-old man who died from injuries sustained during an arrest. Cameras were rolling as she slapped her son and tried to take him away from the disturbance, and that video footage went viral on the morning of 28 April, according to IBTimes.
And now she has spoken out. Graham told CBS News she just wanted to protect her son, not embarrass him. "He gave me eye contact. And at that point, you know, not even thinking about cameras or anything like that, that's my only son, and at the end of the day I don't want him to be a Freddie Gray," she said.
Graham has been widely praised for her attempt to discipline her son and even sparked a reaction from Baltimore Police Commissioner Anthony Batts. "I wish I had more parents who took charge of their kids tonight," he said, to CBS Baltimore.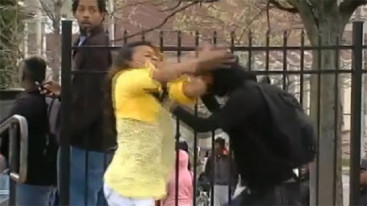 The unrest in Baltimore has resulted in fans being denied access to the baseball game between the Baltimore Orioles and the Chicago White Sox scheduled for Wednesday at 2:05pm. The teams will play the game but in an empty stadium.
Baltimore was in a state of turmoil Monday night as dozens of vehicles and buildings were burned and local stores were looted. By day's end, 15 police officers had been injured and dozens of citizens were under arrest.
Baltimore Police Department spokesman Capt. Eric Kowalczyk called rioters "outrageous criminals" at a press conference Monday. "This afternoon a group of outrageous criminals attacked our officers. Right now we have seven officers that have serious injuries, including broken bones, and one officer who is unconscious," he said.