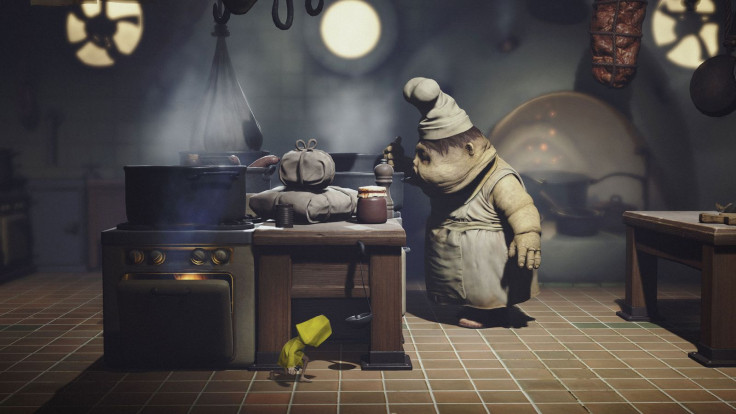 Bandai Namco has released a brand new web-based interactive experience for its upcoming horror side-scroller Little Nightmares, giving players a quick taste of the whimsical, hauntingly beautiful platformer. Formally known as Hunger, the intriguing game developed by Sweden-based indie developer Tarsier Studios was revealed at Gamescom 2016 in August as one of the event's most talked about titles.
A blend of horror and stealth, the mysterious game follows a tiny girl in a bright, oversized yellow raincoat named Six as she attempts to escape The Maw, a massive, horrific vessel filled with "corrupted souls looking for their next meal".
Released in the run-up to Halloween, the new interactive experience tasks players with helping Six make the right choices in order to escape the ominous Maw while dodging the doughy, nightmarish Chef shuffling around his kitchen.
"Discover its crazy architecture in the company of Nomes and discover our famous Chefs' high quality cuisine," the developer wrote. Players will also receive the "Tengu Mask" DLC that can be used in the game when it launches next year.
"It's pretty tough to describe the feeling of playing the game, because it's a mix of all sorts of different things," Tarsier Studios' senior narrative designer Dave Mervik wrote in a PlayStation blog post in September. "We wanted to try and get across this idea of childhood and how it feels to grow up in a world that was made for other people.
"If we've done our job well, you'll be spending as much time happily climbing around and solving puzzles, as well as being scared out of your wits by The Chef and his lovely chums."
Little Nightmares is set to release for PS4, Xbox One and PC in spring 2017.