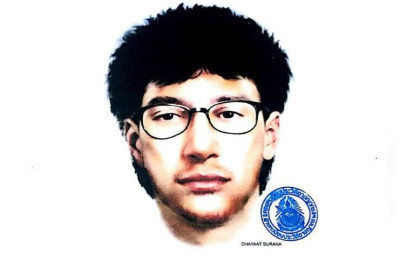 Thailand's authorities say they have held a suspect in the probe into the Erawan Shrine bombing. The man, a foreign national, was held at an address in Nong Jok, an eastern suburb of the capital. His name and nationality have not been revealed.
"It is most likely he is related to the bombing at Rajaprasong," National deputy police chief Chakthip Chaijinda told AP. Explosive materials were found at the premises, authorities said.
National police spokesman Prawut Thavornsiri said the suspect's features are consistent with a detailed sketch of a man in a yellow shirt that was filmed leaving a backpack at the site of the explosion by a security camera.
"[He] looks like the one we are looking for", he said, Reuters reported. Local media said the man held a possibly fake Turkish passport, something police refused to confirm.
The 17 August blast killed 20, including many tourists that were visiting the Hindu shrine, which is also popular with Buddhists devotees.
No one has claimed responsibility for the attack but authorities said the suspected bomber was part of a wider "network". Fingers have been pointed at Uighur militants from north-western china, and Islamists from Indonesia, but no conclusive evidence has so far emerged.
Authorities said they will provide more details about the arrest at a press conference later today.