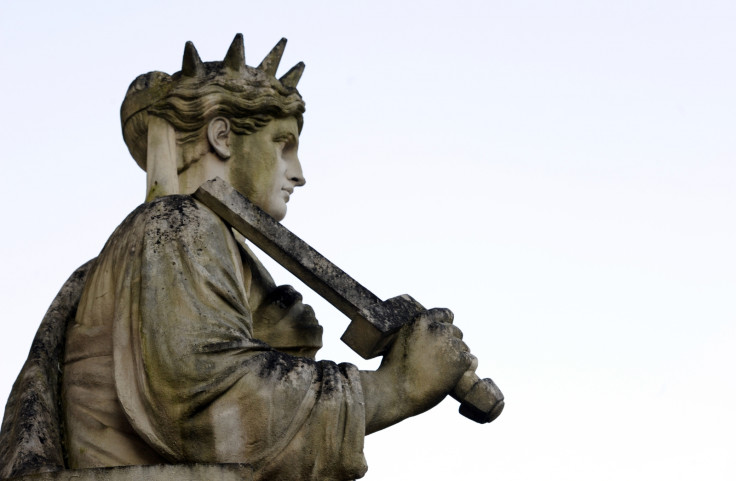 Muslim hardliners in Bangladesh have threatened to "break every bone" in the body of a lawyer after she defended the installation of a Lady Justice statue outside the Supreme Court complex in Dhaka. A top member of Hefazat-e-Islam also called for her arrest and demanded that she be exiled within 24 hours.
According to reports, Sultana Kamal, the chairperson of anti-corruption group Transparency International Bangladesh, appeared on a television talk show in May in which she defended the statue that was installed in 2016.
The statue, also called the sculpture of Themis, was removed after an outcry from hardline Islamists. They argued that the sculpture in sari, holding a sword and scales of justice in her hands, amounted to idolisation, which is forbidden in Islam. Hefazat had also demanded that the statue be replaced with the Quran.
During the television debate, Kamal used the same logic to argue that if idol worship is prohibited in Islam, "no mosques should be on the premises either", the Guardian reported.
The group, a conservative mass movement based in Bangladesh's privately-run religious schools, has also tried to take on Kamal through "abusive postings on Facebook", including photoshopped pictures showing her lynching.
The lawyer told the Guardian that police were regularly patrolling her neighbourhood but she thinks "the police should be filing a case against Hefazat-e-Islam" as "they have openly threatened to kill me".
A number of human rights groups including Amnesty International have come out in support of Kamal and urged the government to take action against the hardline group.
They have also called on the country's government to "openly and unequivocally condemn" the threats to Kamal's life, adding that its silence reinforced "a culture of impunity which emboldens extremists to act criminally without fear of prosecution, and affirms extremists' views".
However, Hefazat has defended itself saying the threats were made verbally by the members of the group, but they do not represent its official stand.
"Hefazat did not issue any statement officially or call for any movement against Sultana Kamal," Mufti Faizullah, the joint secretary of the organization, said.
"When one or two leaders of a large organisation make a demand, this does not become the demand of the whole organisation," he said but added that 90% of the "people of this country are Muslim. If anyone gives a statement that goes against the sentiments of Muslim, people will not accept it".