New York indicts Bangladesh's deputy consul general for allegedly forcing his servant to work without pay
Mohammed Shaheldul Islam was indicted on charges of labour trafficking and assault.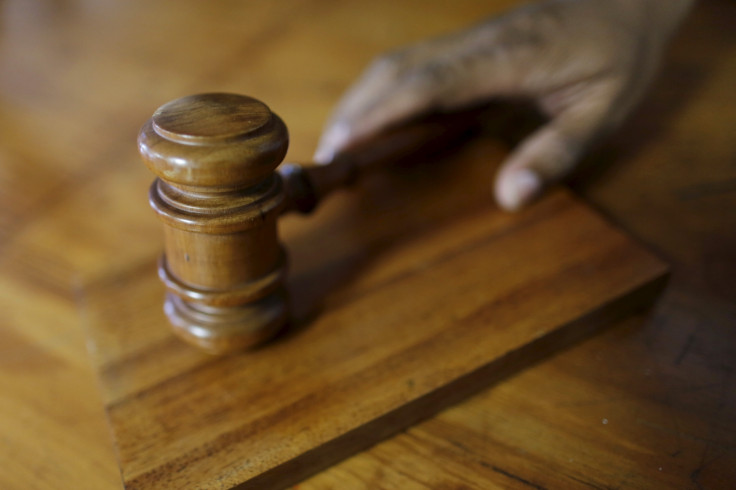 A New York court on Monday, 12 June, indicted a consulate officer from Bangladesh on 33 counts, including labour trafficking and assault.
Mohammed Shaheldul Islam, a deputy consul general of Bangladesh who lives in Jamaica Estates, has been charged with assaulting and forcing his servant to work without pay through threats and intimidation.
Queens District Attorney Richard Brown said the accusations against Islam were "very disturbing". He added that Queens Supreme Court Justice Daniel Lewis has ordered Islam to surrender his passport and a bail at $50,000 bond or $25,000 cash has been set.
If convicted, Islam could face up to 15 years in prison, Reuters reported.
The Bangladeshi diplomat brought Mohammed Amin as a domestic helper from his home country between 2012 and 2013, court documents said.
"Soon after Amin's arrival, the defendant allegedly took his passport and required the man to work 18 hours a day ... Even though Mr Amin had a contract which outlines his compensation, it is alleged he was never paid for his work," the indictment against Islam said.
"If the victim disobeyed the defendant's orders, Amin was allegedly physically assaulted by the defendant, who either struck him with his hand or sometimes with a wooden shoe."
The statement also said that the only source of income for the servant was tips from guests at parties. Besides, his family in Bangladesh used to get a "miniscule" amount of money from Islam.
It added that Islam had also threatened to harm Amin's mother and young son if he refused to work for him. Islam had warned Amin to continue his work for him, otherwise he would "shame" his college-going daughter.
However, the court statement did not clarify what Islam meant by shaming.
In 2014, Islam had also apparently made a payment to Amin's bank account to show that he was paying him for work after another Indian diplomat in New York was charged with labour trafficking, Reuters reported.
A spokesman for the Bangladesh embassy in Washington has denied the charges and said Amin had filed the case due to some misunderstanding and the accusations against Islam were "fabricated" and "baseless".
"It may be noted that Mr Islam decided to cancel Mr Amin's contract and was preparing to send him back to Bangladesh due to his irresponsible acts. We hope the court will give its verdict in the matter judiciously," Shamim Ahmad, the spokesman, said.
The case highlights the atrocities of diplomats who use their power and status to abuse the less fortunate.
In late 2013, another diplomat from India, Devyani Khobragade, was arrested on accusation of visa fraud and forcing her housekeeper and nanny to work 100-hour weeks for just over $1 (£0.79) an hour. She was India's deputy consul general in New York.
Her arrest brewed a diplomatic storm between Washington and New Delhi. High-profile politicians from a cross-section of parties in India reacted strongly to the manner in which Khobragade was treated.
© Copyright IBTimes 2023. All rights reserved.