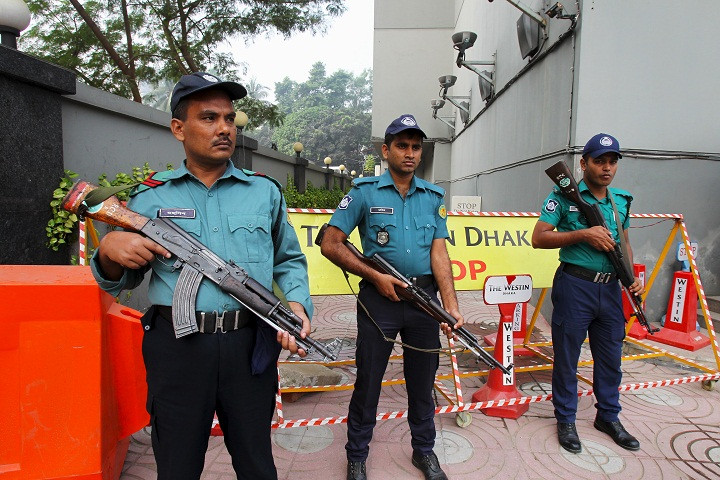 A 60-year-old Italian priest was shot in the neck by three unidentified assailants in northern Bangladesh, marking another assault on a foreigner. The attack on Father Pero comes weeks after an Italian aid worker was shot dead and a Japanese farmer was killed, both in the capital city Dhaka. Both attacks were claimed by the Islamic State (Isis).
Pero was shot in Dinajpur district, north of Dhaka, where he had been carrying out missionary work and providing medical services to the poor for the past 10 years. "Riding a motorcycle, unidentified attackers shot an Italian near the Dinajpur bus station in the morning. He has been moved to the nearest hospital for emergency treatment," police inspector Robiul Alam told the AFP news agency. The police have not established a motive or identified the attackers.
On 28 September, an Italian citizen, Cesare Tavella, was killed in a similar attack in Dhaka's Gulshan diplomatic zone. Barely five days after his murder, a Japanese national, Kunio Hoshi, was gunned down in Rangpur on 3 October.
Bangladesh's police and intelligence services have denied any IS hand in the past attacks. But each time the militant group claimed responsibility for the attacks. The IS also claimed responsibility for the bombing of a Shi'ite shrine in Dhaka that killed one person and wounded dozens during the Asura festival last month.
Local police blame these attacks on a local Islamic militant group that has also carried out a series of machete murders of secular bloggers. Last month, four people were arrested for the attack on Tavella after being caught from different parts of the capital. Police say the men were hired to kill a white foreigner but not specifically Tavella.
The attack on the Italian priest comes just as Washington-based opinion pollster Gallup declared Bangladesh as one of the safest countries in the world. In fact, the south Asian country scored 78 points, ahead of the United States and Australia with 77 points.