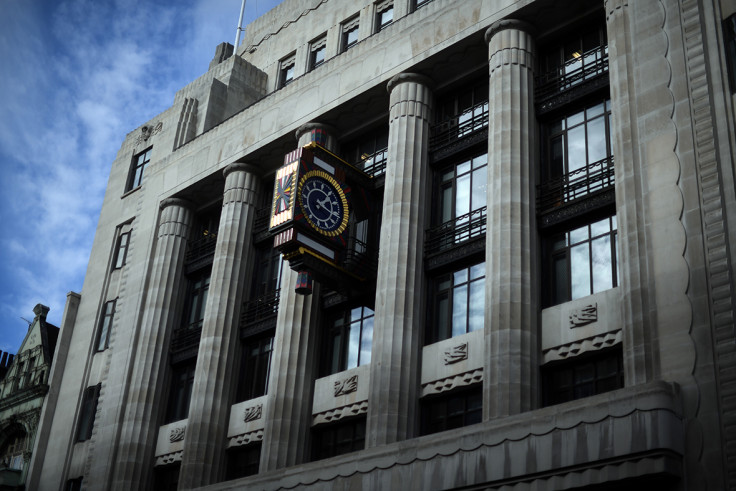 Two of the world's biggest banks might be gearing up to move hundreds of jobs away from London, but the British capital is unlikely to lose its crown as Europe's leading financial centre.
On Tuesday (21 March), Richard Gnodde, the CEO of Goldman Sachs International, the European arm of the Wall Street bank, said the lender will relocate hundreds of jobs away from London before Britain and the European Union agree on any Brexit deal.
"We are going to start to execute on those contingency plans," he told CNBC.
"For this first period, this is really the period as we put in place contingency plans, this is in the hundreds of people as opposed to anything greater than that. We can't bank on them so we have to have contingency plans and that's what are going to start to execute on."
Gnodde added one of the key issues was whether Britain and the EU will agree on a transitional period as they negotiate the terms of a Brexit deal. However, he warned the lender could not afford to let the uncertainty linger any longer before taking action.
"This move by Goldman Sachs is no more than prudent housekeeping," Panmure analyst David Buik told IBTimes UK.
"It was promised. People on either side of the Brexit debate acknowledge that London will never be displaced as Europe's leading financial centre, if not close to the world's. It would be irresponsible to to have gentle contingency plans."
Britain hosts the core of Goldman's European operations, with some 6,000 workers employed in the country across foreign exchange trading, corporate finance and broking services.
"Clearing is obviously an issue but there will be investment bankers with experience in Europe making sure the barricades are manned. Most of those leaving will probably return within three years," Buik added.
However, Micheal Martins, economist at the Institute of Directors, warned Goldman Sachs' decision was a worrying sign.
"Even if the shift of personnel is mainly clearing house staff, the tax take from their high salaries, consumption patterns, and assets will likely go to places like Frankfurt and Paris rather than Westminster, asymmetrically denting the chancellor's 'war chest' during the upcoming Brexit negotiations," he told this publication.
"A depreciated pound and heightened uncertainty has begun to translate into lower real wage growth, which has likely been negative in the first quarter of 2017. A lower personal income tax take means that public sector revenues will come under increasing pressure, given that financiers make up nearly a quarter of PAYE government revenue."
Colm Kelleher, the president of Morgan Stanley, also said his bank, which employs approximately 5,000 staff in London, would "certainly" have to move some workers before the end of the Brexit negotiations.
Among Brexit's numerous implications, London could lose its role as the European Union's undisputed financial centre. Earlier this week, Downing Street confirmed Britain will trigger Article 50 of the EU constitution, which will effectively rubber-stamp its intention to leave the bloc, on 29 March.
The UK will also leave the single market, meaning lenders will not retain access to the European banking passport system, which allows banks and other financial institutions authorised to operate in an EU country, or a state member of the European Economic Area (EEA), to conduct business across the union.
Frankfurt, Amsterdam, Luxembourg and Dublin have all emerged as possible destinations for London-based banks to relocate but analysts have warned it would be nigh on impossible to replicate London's environment abroad, in terms of workforce and infrastructure.
The former has a world-class transport network while its airport is a global aviation hub which serves a super-connector terminal for flights between the Americas and Asia. However, Germany's finance hub, is not geared up to cope with a mass influx of bankers looking to escape a Brexit-burdened London.
Dublin faces a similar dilemma. Language, time zone and common law are the same over the Liffey as they are in London, while Ireland's 12.5% corporate tax rate has also proved very appealing with international firms.
However, while the advantages might be obvious, Dublin also shares some very familiar problems with London, such as a chronic housing shortage.