The owner of a building in Calais, France, has painted over a mural by British artist Bansky – as his house needed renovation.
The mural was a version of iconic painting The Raft of the Medusa by Théodore Géricault. Bansky had given it a refugee theme to highlight the migration crisis that has seen hundreds of thousands of people reaching European countries to flee wars and poverty in recent years.
Calais was home to a refugee camp known as "The Jungle", which closed in October 2016. The encampment made headlines worldwide during the peak of the refugee crisis in 2015, as thousands of people temporarily settled in Calais, most of whom hoped to continue their journey to the UK.
Thousands of them were forcibly evicted. In July 2017, Human Rights Watch released a report accusing French police of committing rights abuses against evicted migrants and asylum seekers, some of whom are now living on the streets in and around Calais.
Banksy's work can sell for millions of pounds, but Georges Lagouge said the wall of his house where the elusive artist had stencilled "was in a very bad state".
Local authorities had put plexiglass around the artwork to protect it. However, it has already been sprayed over.
"You couldn't see the ship on the horizon any more," Lagouge told The Local.
"I would have been happy to have it [the mural] preserved but I contacted the town hall to ask them if they wanted to look after it and nobody got back to me," he said.
"To sell it I would have either have had to sell the whole building or somehow cut out that section of the wall. It would have been too complicated," continued Lagouge, who rents out the building, but lives somewhere else.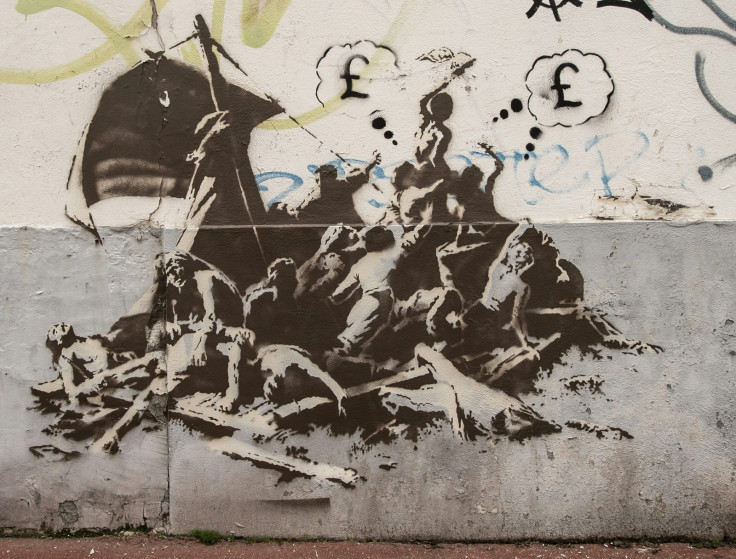 Banksy, whose real identity is unknown, produced a total of three murals in Calais, all of refugee-themed images.
One of the two remaining pieces of work features Apple founder Steve Jobs carrying a computer and a bag with his belongings over his shoulder. The mural was defaced in spite of the fact Calais authorities had put a protective glass panel around it to preserve it.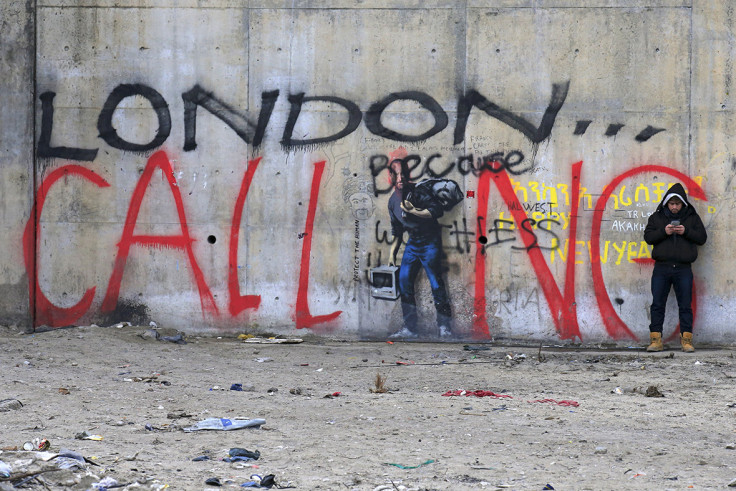 The third – and most intact – stencil in Calais shows a child looking through a telescope, on top of which sits a vulture.