Barcelona star Andres Iniesta backs smart clothing startup putting cameras in football shirts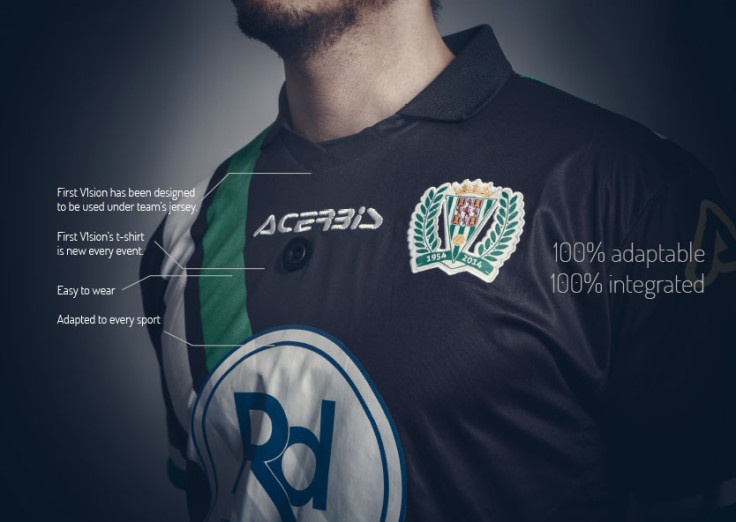 Wearable is the buzzword du jour in the technology world at the moment and with the Apple Watch finally getting a price and launch date, everyone is looking at how this sector of the market is going to develop.
At the Wearable Technology Show taking place in London on 10 and 11 March, 2015, it is clear that smart clothing is going to be a major part of the wearable industry in the near future, and one Spanish company is looking to mix this technology with people's love of football by putting broadcast-quality cameras in shirts worn by players to give audiences a true idea of what players see when they are on the pitch.
FirstV1sion is a Spanish startup which is looking to raise €5m (£3.5m, $5.3m) through a crowd-funding campaign and has enlisted the help of Barcelona and Spain star Andrés Iniesta to help promote its technology. FirstV1sion has also received some backing from telecoms giant Telefonica which invested €60,000 for a 7% stake in the startup.
Speed, vertigo, emotion and excitement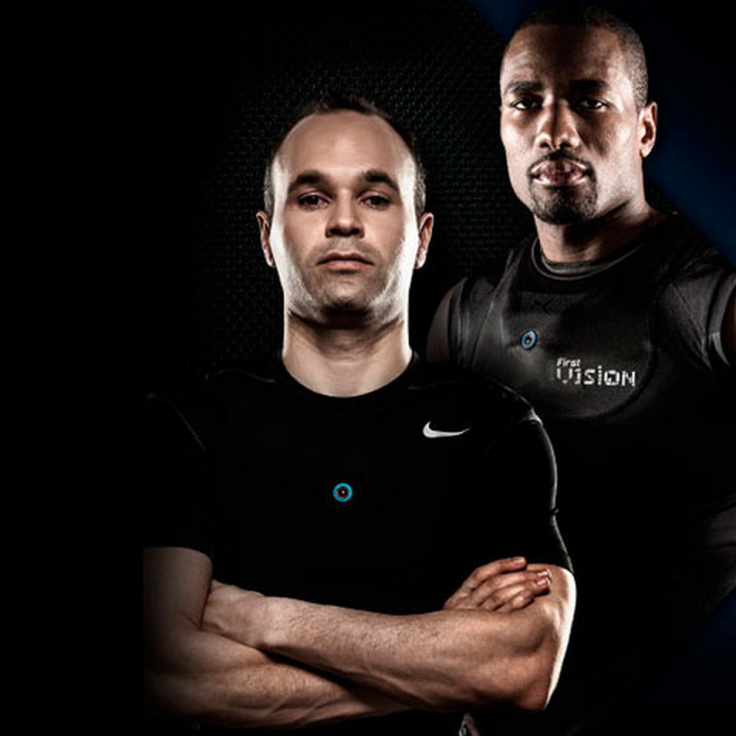 Andres Iniesta (front) and NBA basketball star Serge Ibaka have backed FirstV1sion's technology
FirstV1sion
FirstV1sion's product promises broadcast quality video from a camera embedded in the chest area of the shirt being worn by the player. On its website FirstV1sion says the product is "safe and invisible" and will immerse fans "into the athlete's field of vision [to] experience sensations of speed, vertigo, emotion and excitement like never before."
The shirts use RF transmission technology which works up to a distance of 100m and suffers from "zero delay" according to the company.
Currently there is huge interest in action cameras like the GoPro but these are bulky items which would be dangerous to wear in a competitive arena like a professional football match.
The company has already tested the technology with a match involving Cordoba broadcast to 20 million people. Barcelona have also been testing the product in training and a referee has worn the FirstV1sion technology in a match between the Catalan giants and arch rivals Real Madrid with the content shared with 150 broadcasters around the world.
Telefonica, which has recently agreed to sell O2 UK to BT, also has signed a deal for the media rights for Barcelona for next year and with its Movistar TV network and the stake it has in Canal+ is ideally positioned to use this technology.
The company is using peer-to-peer crowdfunding platform BankoftheFuture to try and raise the €5m with up to 20% of equity on offer. To date it has raised over £75,000 from 10 backers.
© Copyright IBTimes 2023. All rights reserved.