Dark Knight Rises Star Anne Hathaway Marries Adam Shulman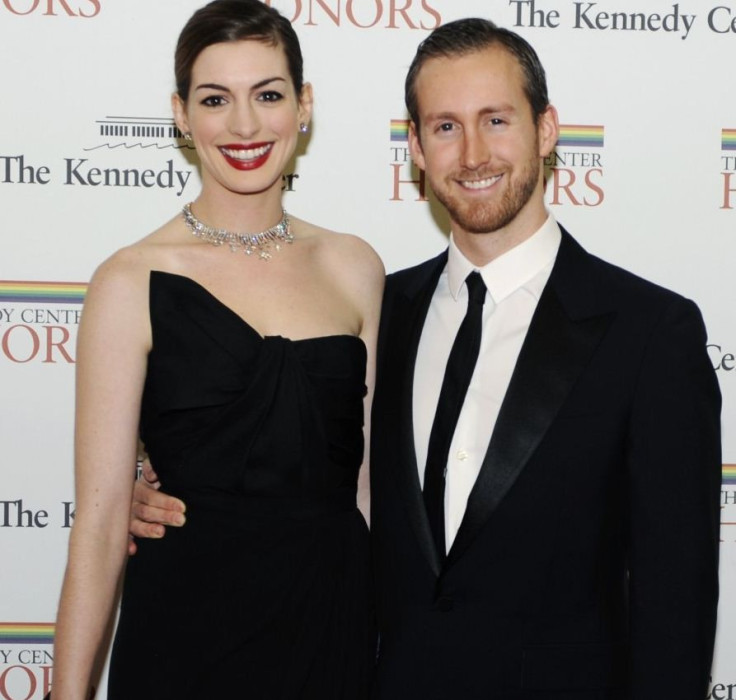 Anne Hathaway has married her long-time boyfriend, the actor and jewellery designer Adam Shulman, at a private estate in Big Sur, California. The report of the ceremony, by Celebuzz, said it was a private (180 guests) occasion. The venue was kept secret from guests until the last minute, and only people with a specially designed bracelet were allowed to attend.
The Devil Wears Prada star wore a custom-made, off-the-shoulder dress designed by Valentino Garavani and a matching headband, complete with a floor-length veil. The groom was dressed in a traditional tuxedo. People magazine reported the venue was decorated with tree branches and the newlyweds posed for photographs with the Pacific Ocean as a backdrop.
"Adam was so excited. He posed for photos with his mother who was wearing a navy blue gown with chiffon shoulders," a witness said.
The two began dating in 2008, shortly after Hathaway ended a relationship with Italian real estate developer Raffaello Follieri, who was found guilty of fraud. They were engaged in November, when Shulman offered her a six-carat diamond ring.
"I am very much in love with him [only], Adam totally ruined my plan," Hathaway said last year, when asked about their relationship. "I was really actually looking forward to a little alone time, and then I fell in love like a fool!"
The 29-year-old originally claimed the wedding would not take place until 2013 because of her busy schedule.
"We're getting married, probably sometime next year-ish. Not this year, it's too big with two films coming out," she told Hello magazine, "I haven't started planning yet. I was filming Les Mis when we decided to do it, and there was no way I could think about anything wedding-related with my head in the space it was in then. I've been so busy since then, I've not even decided what sort of ceremony I want."
© Copyright IBTimes 2023. All rights reserved.