Mainstream game production often seems like a meat grinder, where ideas are chopped, flattened and processed until they're considered suitable for the mass market. Time and time again I've heard game-makers explain to me that they wanted to do this or that, but their distributor or some higher-up deemed it beyond the pale.
Just this year, one of the producers of Call of Duty: Finest Hour, the first console entry for the series, told me he'd originally wanted a female lead character. However, concerned about alienating the perceived demographic of young men, publisher Activision forbade it.
In 2016, as usual, some big games were good and some were bad. But I noticed myself repeatedly using the same term: "small miracle".
There have been dozens of moments, some obvious, some subtle, which as little as five years ago I wouldn't have imagined in AAA video games – or games period. Small glimmers of originality and smarts slipped through the product line; a line I like to think is gradually breaking down.
The two most striking examples are Mafia 3 and Watch Dogs 2. Two games, released within a month of each other, which detail a young black man taking on the white establishment – how they hell did they ever get made?
Likewise, Battlefield 1, often a slight and fearful game, uninterested in the realities of the First World War, nevertheless achieved one of the most thoughtful levels in a big budget shooter in years. The opening, whereby once you die you simply pass into the body of another soldier in the same battle, only to die once again, is a graceful illustration of the futility and perpetual tragedy of war.
Call of Duty 4 made a similar impact, but did so by nuking an entire city, and grotesquely protracting its main characters' death. Using a deft subversion of video game norms – instead of simply respawning, you live again as someone else – Battlefield 1 undercut the perception of the heroic soldier.
Doom, a loud, brash, boisterous shooter, featured some of the neatest writing and characterisation in games all year. A few stolen shots of his hands, and the way he smashed computers to pieces, despite being implored to simply turn them off, perfectly framed the Doom Marine as a jocular, no-nonsense scrapper – his behaviour matched completely the mindset encouraged in players by the game.
Instead of empowering us to feel like rock gods, the makers of Thumper, who'd previously worked on Rock Band and Guitar Hero, used music and rhythm mechanics to create an anxious nightmare. Similarly, Adr1ft deliberately obfuscated progression. Sacrificing conventional game-making disciplines – make it accessible, make it friendly, make it fun – it left players feeling confused, vulnerable and, aptly, adrift. Such a willingness to confront the audience, when not just success but surplus wealth seems like the objective behind so many studio-produced games, is rare.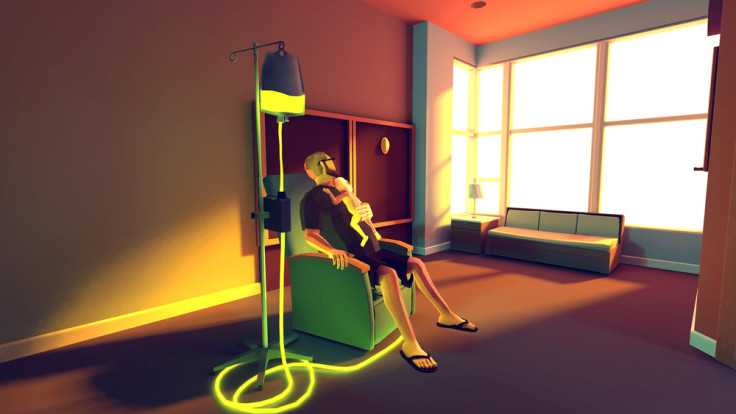 And yet throughout 2016, games were not content to reheat familiar, cosy topics. The Magic Circle, released this year for PS4, was acerbic, violent and painfully honest. More than any other game of the past 12 months – or the past full stop – it questioned the entitled attitudes of players, and game-makers' desire to please.
Firewatch was occasionally mawkish, but ended on a subtle, humane moment, wherein lead character Henry – after a summer spent hiding from both h is responsibilities and people – finally reaches out and literally touches someone.
Most notably of all, That Dragon, Cancer gave an uncompromising and true-to-life look into a family whose infant son is terminally ill. It may seem like faint praise, but Ryan and Amy Green's willingness and ability to bare themselves before their audience is the high watermark for any future games that purport insight into emotional trauma.
To anybody who has played games regularly, small miracles such as these give optimism. It perhaps seems cynical, or too simplistic an explanation, but I often suspect that more ambition and personality exists in video games than players are ever allowed to see. If 2016 and the successes of some of its boldest games prove anything, it's that the audience – at least less so than the industry presumes – is not afraid.
For all the latest video game news follow us on Twitter @IBTGamesUK