Super Nintendo World is the first Mario theme park, coming to Universal Studios Japan by 2020
Nintendo makes announcement with conceptual image of Mario-themed park.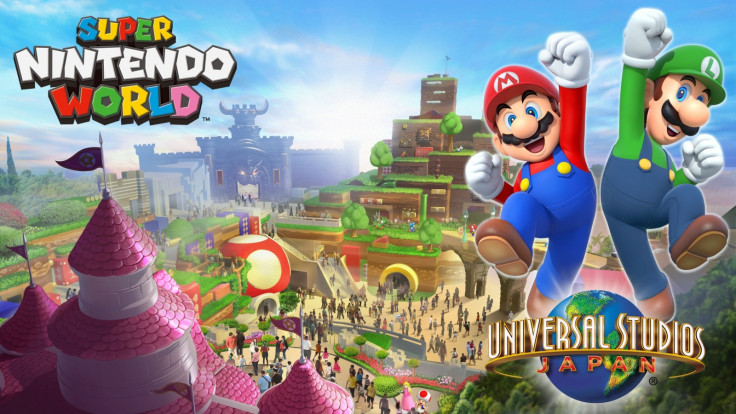 Nintendo has announced the first of its planned theme parks based on its famous gaming properties, which will be located at and built in partnership with Universal Studios locations in the US and Japan. Super Nintendo World will open by 2020 and be located at the Universal Studios resort in Osaka, Japan.
The announcement was made on Twitter, with a conceptual image of the what the park may look like. A statement added further details, revealing Super Nintendo World will have its grand opening in time for the 2020 Olympic Games in Tokyo, Japan.
Additional parks planned for Universal Studios resorts in Los Angeles, California and Orlando, Florida will be announced in due course.
Nintendo and Universal announced its partnership and the locations of the parks in a video published in late November. At the time, the gaming giant said in a statement: "The creative visionaries behind Nintendo's legendary worlds and characters are working together with the creative teams behind Universal's blockbuster theme park attractions.
"Their goal: to bring the characters, action and adventure of Nintendo video games to life within Universal theme parks. And to do so in new and innovative ways that capture what makes them so special. All of the adventure, fun and whimsy you experience through a screen will now be all around you – in breathtakingly authentic ways."
The artwork posted alongside this latest announcement reveals a theme park based primarily on the Super Mario franchise, and its Mushroom Kingdom setting. Princess Peach's and Bowser's castles can be seen, as well as familiar landscapes and plenty of pipes.
"We are constantly amazed how the park developers are bringing the essence of our games to life in the real world," said Mario creator Shigeru Miyamoto in the announcement video.
"Together we are building it with an eye for what guests will actually experience. We are working very hard to create attractions that can be equally enjoyable to anybody regardless of age. Since we're really bringing the world to life, I think Mario will feel like he finally came home."
For all the latest video game news follow us on Twitter @IBTGamesUK
© Copyright IBTimes 2023. All rights reserved.