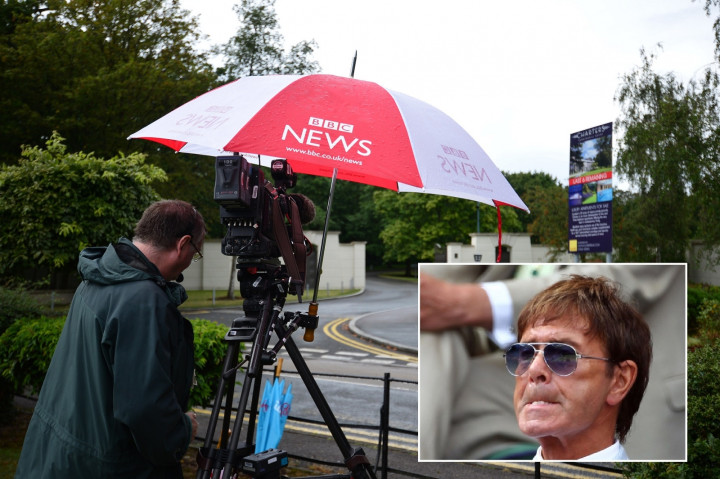 Police did a U-turn and admitted tipping off the press about a search of Sir Cliff Richard's home in a child sex abuse probe.
South Yorkshire Police said it "worked with" a media outlet while preparing to search the Evergreen Tree singer's luxury penthouse flat in Sunningdale, Berkshire.
The statement flew in the face of earlier claims that no leak had taken place, even though the presence of BBC TV crews outside Richard's home indicated one clearly had.
A spokesman for South Yorkshire Police said: "When a media outlet contacted SYP with information about an investigation, we took the decision to work with them in order to protect the integrity of that investigation.
"Since the search took place, a number of people have contacted the police to provide information and we must acknowledge that the media played a part in that, for which we are grateful."
Sir Cliff reacted angrily to the presence of the press at the scene, saying he had not been told about the raid like the BBC apparently was.
Police searched the property following an allegation of sexual abuse against a boy under 16 during the 1980s.
Sir Cliff has strongly denied the claim, saying: "The allegations are completely false. Up until now I have chosen not to dignify the false allegations with a response, as it would just give them more oxygen."
It was reported that following the search of Richard's home, the police were contacted by "a number of people" with information about the singer.
The inquiry continues.