Beau Biden, son of US Vice President Joe Biden, dies of brain cancer aged 46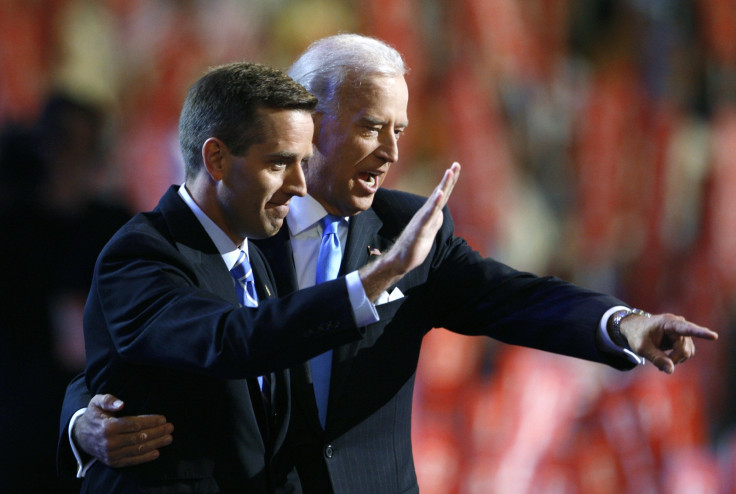 Beau Biden, son of US Vice President Joe Biden, has died of battling brain cancer at the age of 46.
The White House said the family of the Iraq war veteran, Joseph 'Beau' Biden III, was at his side when he died.
The vice president via the statement released by the White House, said: "It is with broken hearts that Hallie, Hunter, Ashley, Jill and I announce the passing of our husband, brother and son, Beau, after he battled brain cancer with the same integrity, courage and strength he demonstrated every day of his life.
"Beau embodied my father's saying that a parent knows success when his child turns out better than he did. We know that Beau's spirit will live on in all of us.
"Beau Biden was, quite simply, the finest man any of us have ever known," ended the statement of Biden, who was often flanked by Beau during the political campaign.
The younger Biden was seen as a rising star in US politics but was marred by frequent physical illness dating back to 2010. He announced last year that he had plans to run for governor of Delaware in 2016 elections.
He was diagnosed with brain cancer in August 2013. He has been treated with surgery, radiation, and chemotherapy since then. Though the initial treatment seemed successful, the cancer recurred.
He also suffered a stroke in 2010, but that did not affect his speech.
President Barack Obama's statement read: "Michelle [Obama] and I are grieving tonight. Beau was a good, big-hearted, devoutly Catholic and deeply faithful man, who made a difference in the lives of all he touched - and he lives on in their hearts."
He is survived by his wife, Halie; and two children, Natalie and Hunter; aside from the vice president and stepmother, Jill Baden. He served as Delaware's attorney general since 2006 and chose not to seek for a third term. Condolences have been pouring in since the news of Beau Biden's death.
© Copyright IBTimes 2023. All rights reserved.