Ben Stiller turns 50 on 30 November and with a career spanning almost 20 years, he's certainly made a lot of great films. Sticking mainly to comedy through his life in movies, Stiller has starred in many classics such as Meet The Parents and There's Something About Mary, as well as cult hits including Zoolander and Tropic Thunder.
But with a filmography so extensive, how do you choose a film to watch that has Stiller in it, easily when you know you want to watch one? It's not an easy feat! So, ahead of him hitting the milestone, IBTimesUK lists his seven best films (as if you forgot he was in them), just so you can indulge in all things Stiller this Monday to celebrate his birthday…
The Secret Life Of Walter Mitty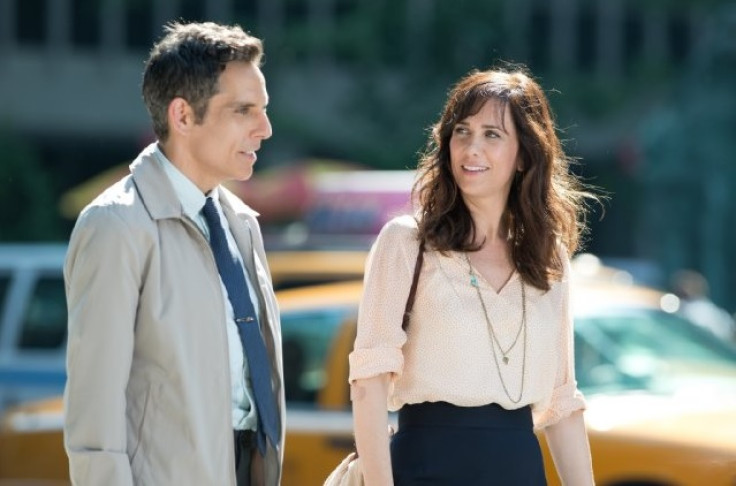 Walter is just a normal guy. But that's just it, he's JUST a normal guy. Whilst other people have interesting anecdotes to tell at work or quippy one-liners on their eHarmony accounts, Walter relies on his ever-so-frequent daydreams to make his life slightly more exciting. But when some confusion at his job as a negative asset manager (fancy speak for picture guy!) at Life magazine has him travelling the world in search of a lost photograph, it's not just the misplaced picture he finds along the way.
Directed by Stiller himself and based upon a short story by James Thurber, this film is all about breaking out of your daily grind and doing something different. Stop wishing, and start doing! A more-than-fitting word to sum up the entire movie is, sweet. It's an easy film, with a very simple message but it's sincerity works very well. It's the kind of film that, despite not much happening, you wouldn't tire of watching it, and you'd end with a smile on your face. Every single time.
Our House/Duplex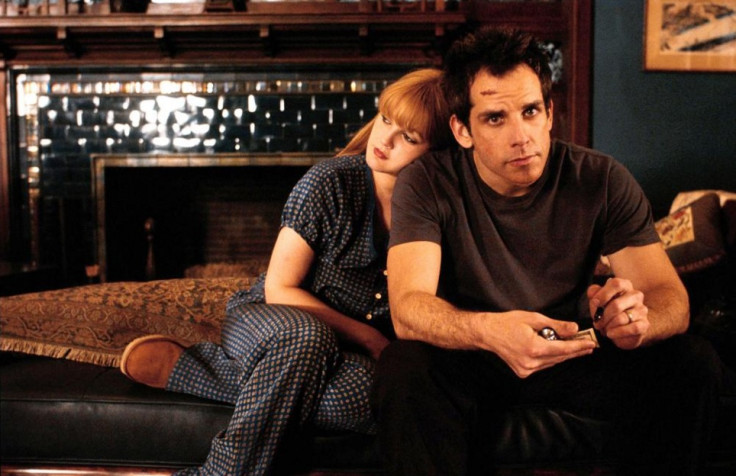 Firstly, this choice is very, very silly – yes even compared to Zoolander or Dodgeball. If you don't like slapstick or just comedies with typical Stiller humour plots in general, then go be overly picky elsewhere! But if those points make up the kind of film that you think you will enjoy, then this will undoubtedly have you cracking up.
Directed by Danny DeVito, Duplex (or Our House as it's known in Europe) sees Stiller and Barrymore play Alex and Nancy, a couple who having just moved into their seemingly-perfect new house, soon realise that the nightmare neighbour living upstairs might just ruin their hopes for this to be their dream home. And when that neighbour is an elderly woman who appears sweet and innocent to everyone around here, how on Earth do you stop her from making your life a living hell?
You will see the jokes punchlines coming a mile off and the laughs are mostly physical but when you're in that kind of mood, this easy-to-watch movie is the perfect pick so give it a try.
Madagascar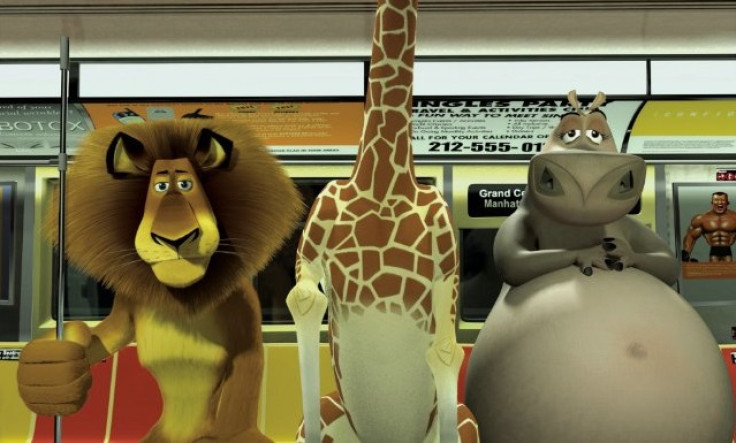 What if you fancy a Stiller movie, but you're in the mood for something you can watch with the whole family? Colourful animation Madagascar is just what you need, in that case. In the DreamWorks picture, Stiller voices Alex the lion, the star attraction at New York Central Zoo who gets spoiled on a daily basis by his keepers and subsequently has grown accustomed to life in captivity.
His three friends, Melman the giraffe (David Schwimmer), Gloria the hippopotamus (Jada Pinkett-Smith) and Marty the zebra (Chris Rock) are equally as domesticated, so when the foursome accidentally find themselves lost in Madagascar after their transportation cargo ship is hijacked by a bunch of military-like penguins, they struggle getting to grips with life in the wild. Convinced they'd be better off back at the zoo, the friends try to get along with life in their environment as well as concoct a plan to return to New York.
Meet The Parents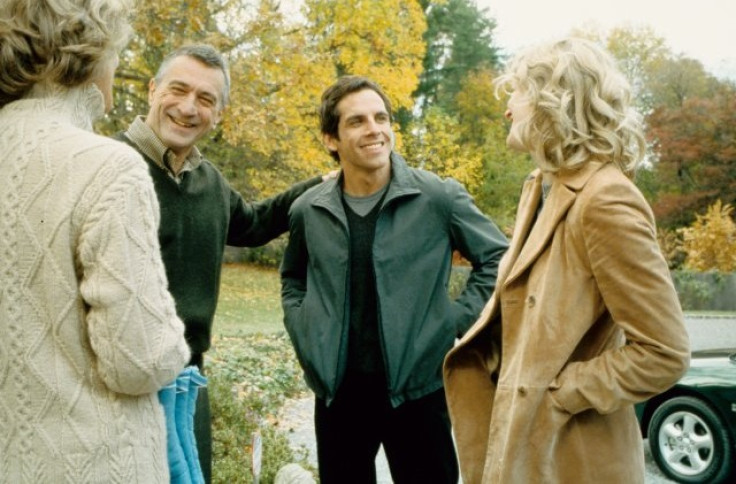 Meet The Parents is probably Stiller's most popular film to date, earning itself two sequels and a huge fanbase. Released in 1998, it boasts a stellar cast including Blythe Danner, Owen Wilson and Hollywood great Robert De Niro.
Jewish male nurse, Greg Focker, plans to ask his live-in girlfriend Pam (Teri Polo) to marry him. However, he learns that her strict father expects to be asked for his daughter's hand before she can accept. On learning the news, Greg organises a trip to Pam's hometown so that he can meet her parents and ask their permission to marry Pam.
However, her intimidating father Jack, who is supposedly a florist, turns out to be a former CIA agent, who still has his old lie detector in the basement. Of course everything that can go wrong does, including the disappearance of Dad's beloved Himalayan cat, Jinxie.
Dodgeball: A True Underdog Story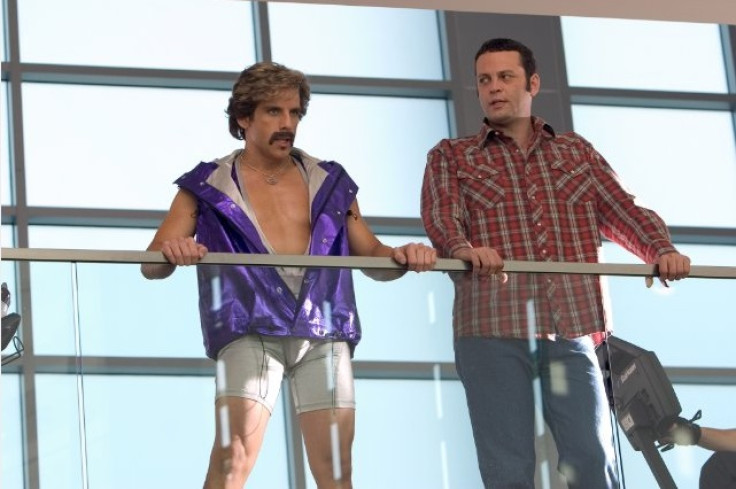 No stranger to dressing up for a role, Dodgeball: A True Underdog Story sees Stiller don a 1970s moustache and multiple pairs of painfully tight trousers to play ruthless Globo Gym owner White Goodman, who would love nothing more than to own failing rival, neighbouring gym Average Joe's. Peter LaFleur (Vince Vaughn) doesn't want to lose his gym to Goodman, but can't find a way to get $50,000 in time to stop him from buying them out.
Peter and his gang of gym buddies think of ways to raise money, finally settling on entering a dodgeball tournament, that they aim to win and claim the prize fund. White Goodman retaliates by creating his own dodgeball team to finish off Peter. Peter's team doesn't do too well, until legendary American Dodgeball Association of America champ Patches O'Houlihan turns up ready to train them.
Zoolander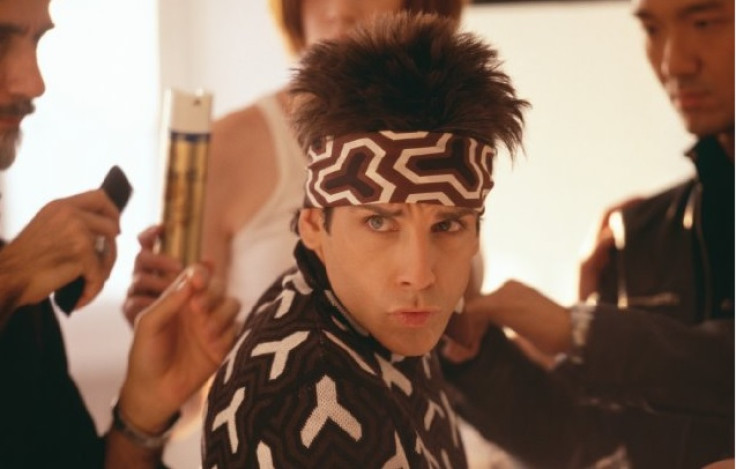 Much like Dodgeball, Zoolander is one of Stiller's more zany comedies and is probably his weirdest role to date. He stars as the clueless model Derek Zoolander, who goes from being at the top of his game to sinking to the bottom of the style pile. Without his prestigious status in the fashion world, he begins to lose shockingly for him, his self-confidence.
He soon gets hired by flamboyant fashion mogul Mugatu (Will Ferrell) thinking he will rise to fame once more on the back of his designs. But it turns out that Mugatu has got his own plans for his new muse… brainwashing him to kill the president of Malaysia. Sounds weird. we know, but give it a chance – it is stupidly chuckle-worthy.
The film boasts a whole host of famous faces too, including Milla Jovovich, David Duchovny and Jon Voight. But those are just the acting parts. It features an almost excessive amount of celebrity cameos, from the likes of Natalie Portman, Tom Ford, Mark Ronson, Lenny Kravitz, Paris Hilton, Gwen Stefani, Cuba Gooding Jr, David Bowie and even Donald Trump.
There's Something About Mary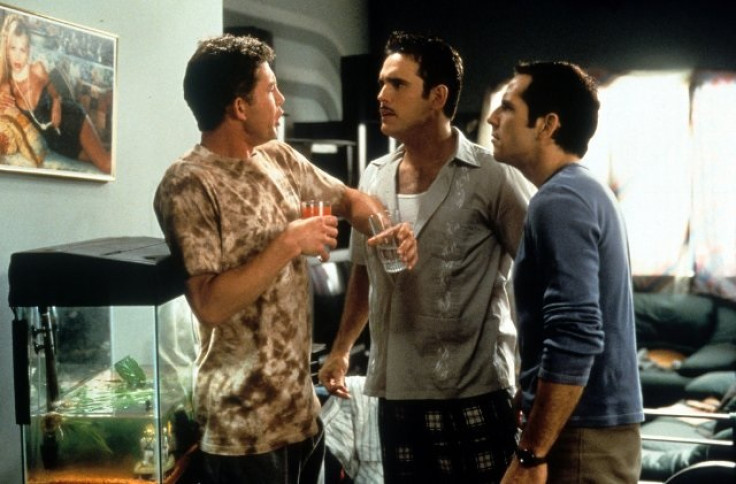 There's Something About Mary was undoubtedly the film that put Ben Stiller on the map, and yet some people now even forget that he is in it. Thanks to such iconic scenes as Mary (Cameron Diaz) sticking her hair up with – well we're sure you remember – and Magda (Lin Shaye), Mary's friend, sunbathing topless outside of their house, then sometimes Stiller can get overlooked, but he's nothing less than great in it.
At the beginning of the film, he plays Ted, an awkward teen who manages to convince the most popular girl in school, Mary, to go to prom with him. However, the date never happens as Ted gets into an unusual accident involving his trouser flies… right before the pair are set to head off.
Thirteen years later, he realises he is still in love with Mary, so he hires a private investigator to track her down. That investigator discovers he too may be in love with Mary, so he gives Ted some false information to keep him away from her. But soon Ted finds himself back into Mary's life, as us viewers are treated to the hilarious ways that he tries to win her back.
For more entertainment news follow A-List on Twitter @Alistinsider