Old romantic Benedict Cumberbatch has broken hearts up and down the country after announcing his engagement to Sophie Hunter in the Forthcoming Marriage section of the Times newspaper.
The British actor, 38, chose the old fashioned way to announce his engagement to theatre director Hunter in today's issue of the paper.
Cumberbatch, who is tipped for an Oscar nomination for his role in current film The Imitation Game, has largely kept his relationship with 36-year-old Hunter in secret.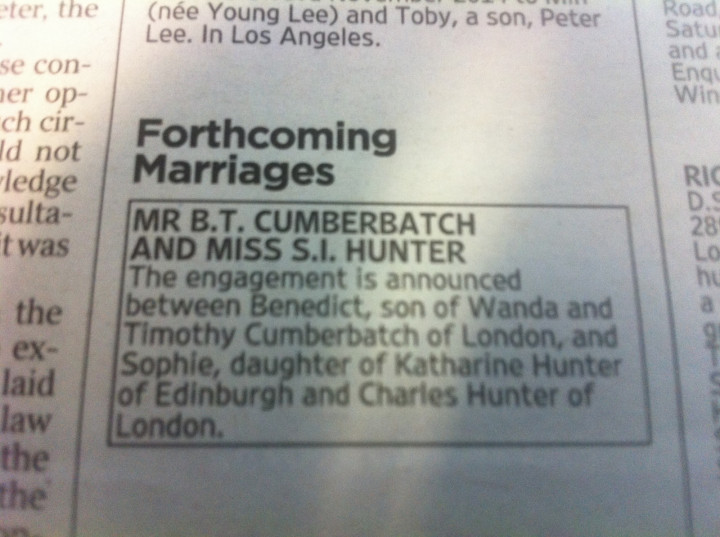 The announcement reads: "Mr BT. Cumberbatch and Miss S.I. Hunter: The engagement is announced between Benedict, son of Wanda and Timothy Cumberbatch of London, and Sophie, daughter of Katharine Hunter of Edinburgh and Charles Hunter of London."
A spokeswoman for the actor confirmed the news, saying: "I am delighted to confirm this morning's announcement that Benedict Cumberbatch and Sophie Hunter are engaged."
News Cumberbatch will no longer be an eligible bachelor was met with delight and tongue-in-cheek grief on Twitter: