Our guide to the top five personal fitness trackers of 2013, the year when the quantified self became big business for technology and exercise firms alike.
Mince pies, chocolate log, mountains of turkey and cases of wine; Christmas is the time of year we all overindulge - but now getting fit again in the New Year has never been easier, thanks to a range of personal fitness trackers launched in the last 12 months.
Here are five of the best:
Nike+ FuelBand SE - £129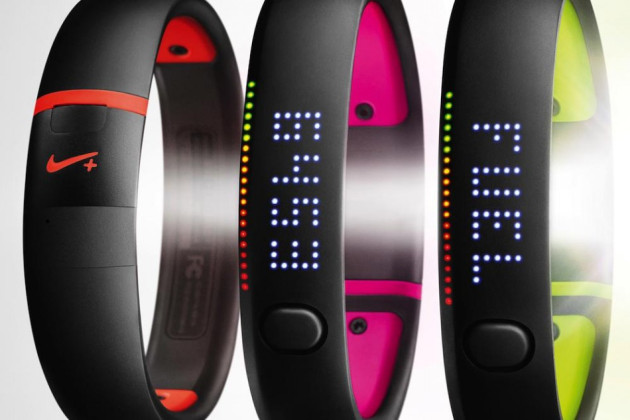 Recently updated to the SE model, Nike's FuelBand is perhaps the best known fitness band on the market, delivering its wearer a colour-coded guide to how many steps they cover each day. Rewarded as Nike Fuel, steps are measured by their quantity and intensity to help you reach your daily goal. The wrist-worn device also displays the time, can be recharged by USB, and is available in three sizes and a range of different highlight colours. The FuelBand SE is waterproof and can be synced over Bluetooth to the companion iPhone app - or via USB to your computer and the web, where your scores can be compared with fellow users.
Withings Pulse - £90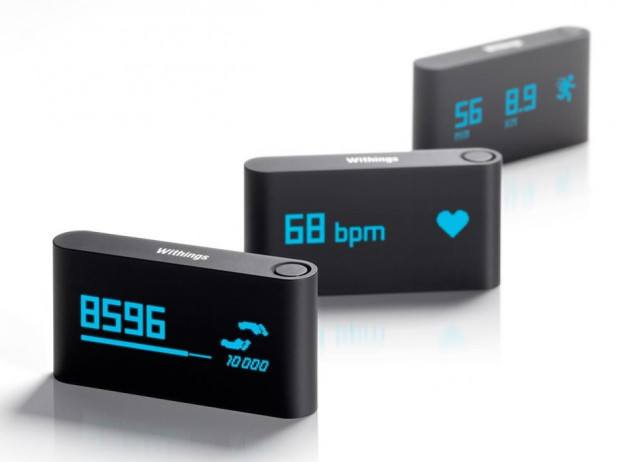 A small rectangular device which can be clipped to your pocket or worn on an optional wristband, the Withings Pulse also tracks your walking and running, but can also record your heartbeat, sleeping patterns, and can be used with more than 100 partner applications and Withings' own wireless weighing scales. The Pulse connects via Bluetooth to iOS and Android smartphones, charges via USB and has a two week battery life. Withings might not have the reputation of Nike, but being £40 cheaper and offering Android compatibility, the Pulse shouldn't be discounted on name alone.
Fitbit Flex - £88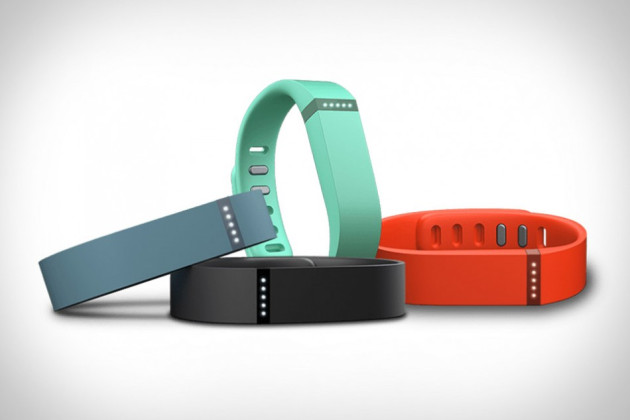 Fitbit has just launched the updated Force fitness tracker, but because that won't be arriving in the UK until January, the older Flex is still on sale here. The Flex offers a much simpler design than the FuelBand and Pulse, ditching an LED display favour of a simple line of lights to indicate how much of your daily target you have completed. It can connect to iOS, Android, PC or laptop bia Bluetooth and during testing, we found the Flex's battery lasts between four and five days. A unique feature of the Flex is its alarm, which can be programmed by the iOS or Android app and will wake you up by vibrating against your wrist (having monitored and recorded your sleeping pattern during the night).
Jawbone Up - £100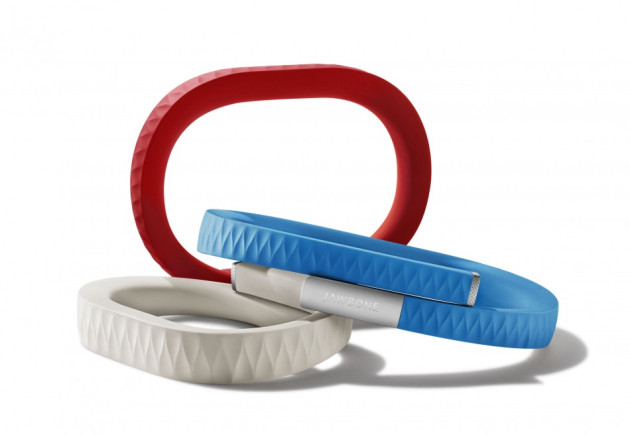 One of the more interestingly designed fitness trackers, the Jawbone Up functions in a similar way to its competition - tracking your movement and sleep, and feeding back information to a connected smartphone. Extra information can be added to the app, such as your diet and mood, helping the software to deliver insights into your overall fitness and wellbeing. Unlike its rivals, there is no display or readout on the Up - instead the device leaves you to get on with your day and will only report back when you check your smartphone. There's just one button on the device, which is used to switch between daytime and nighttime recording modes.
The Up's battery lasts up to 10 days and is charged via USB.
Misfit Shine - £95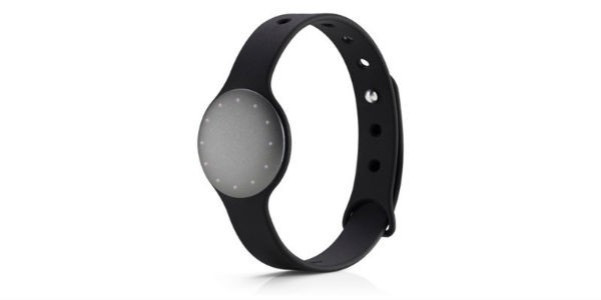 Perhaps the least well known of the five, the Misfit Shine also tracks activity and sleep, but instead of requiring a recharge every few days, it is claimed to last four months using a watch battery. The Shine can be worn on your wrist, ankle, waist, or even around your neck, and displays how far through your daily goal you are with a circle of lights arranged like a watch face; the lights can be set to show goal completion, or the current time. There are companion apps for iOS and Android to make sense of the data collected, and separate goals can be set for walking, running and swimming; the device is water resistant to 100 metres.
Instead of picking from small, medium and large - as with the competition - the Shine has a conventional watch strap to make sure it fits all users comfortably.
Read More: