A note, a chord, an entire symphonic movement, or perhaps even a funky electro beat: video game music comes in all shapes and sizes, and can help elevate an already soaring title to even greater heights.
Throughout 2015, we have had our fair share of good scores and a few great ones too. You won't find any of those in the list below, though. This list is reserved for those soundtracks that have earned the right to be called masterpieces. Take a look.
Everybody's Gone To The Rapture (PS4)
There aren't many studios that could build a hit on the premise a very British apocalypse, but Dear Esther developer The Chinese Room is definitely one of them. Its latest creation, Everybody's Gone To The Rapture, is exactly that: a post-apocalyptic game based in the empty British village of Yaughton, Shropshire.
In anyone else's hands, the game could have been a barren, boring mess, lacking character or purpose. Instead, due in no small part to Jessica Curry's mournful, operatic score, what it became was an emotional stroll through a world devoid of people, but full of life.
The Witcher 3: Wild Hunt (PS4, Xbox One, PC)
If you ask people what they believe the most impressive thing about CD Projekt Red's sprawling RPG The Witcher 3 is, you'll likely get a different answer each time. Some will serenade the fluid, ballerina-like combat, others will praise the rich, detailed world and lore, while there are those who were happy to shell out for the story alone. The rest will probably talk about Gwent, and how everything in life needs more Gwent.
For me, though, one of The Witcher's greatest triumphs is Marcin Przybylowicz and Mikolai Stroinski's sweeping score, which grabs hold of the game by the scruff of the neck from beginning to end. Aside from beautifully framing The Witcher 3's endless list of cinematic moments, the score's softer side is the perfect travelling companion, personifying the world around players by turning each unique region into a character in its own right.
Assassin's Creed Syndicate (PS4, Xbox One, PC)
Video game composers don't come much bigger than Austin Wintory, the Grammy-nominated maestro behind thatgamecompany's art-house delights Journey and Flow. With that in mind, it's not difficult to imagine the Ubisoft team cartwheeling around the office when it was announced Wintory would be scoring Assassin's Creed Syndicate, the latest instalment in Ubisoft's blockbuster franchise.
Most would admit the series has been stumbling in recent years, but don't let that take anything away from Wintory's work, which manages to capture the essence of smoky industrial London in a one hour, 25-minute journey full of mystery, intrigue, murder and, naturally, British whimsy.
Ori And The Blind Forest (Xbox One, PC)
I know it's a cliché but I'm going to use it anyway because the only way to describe Ori And The Blind Forest is by calling it out for what it is: a roller-coaster ride of emotion from beginning to end. Moon Studios' platformer is a tumultuous journey peppered with sadness, glee, beauty and, I'd wager, even a few tears. In short, it's easily one of the best things to happen to the Xbox One in 2015.
Sparkling visuals and pinpoint platforming aside, Ori features a soundtrack that's a triumph in every way imaginable. The brainchild of Gareth Coker, Ori And The Blind Forest's cascading, sorrowful score seems to echo every one of the greats, from Thomas Newman to Joe Hisaishi, and manages to tell Ori's story almost single-handedly.
The Order: 1886 (PS4)
Try as you might, but I doubt you'll find a game more divisive, or better looking game than Ready at Dawn's steampunk shooter, The Order: 1886. The game's, shall we say, modest length might've raised a few eyebrows, but those willing to overlook its shortcomings were treated to one of the most gorgeous games of this generation.
They were also treated to one of the finest scores of the year, with Jason Graves's soundtrack perfectly encapsulating The Order's neo-supernatural version of Victorian London by masterfully combining rasping, frenetic, yet undeniably elegant string work with brooding choral overtones.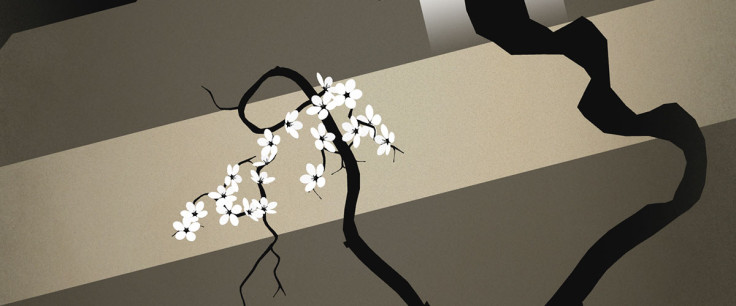 Prune (iOS, Android, Windows Phone)
Joel McDonald's minimalist effort Prune captured the hearts and minds of the gaming world when it blossomed on mobile earlier in 2015. Less of a game and more of a zen, cultivation simulator, Prune is a soothing, meditative experience built on the back of truly gorgeous visuals and an ambient soundtrack that Brian Eno would be proud of.
Composed by Kyle Preston, who also handled the game's sound effects, Prune's understated score is pure poetry and deserving of more recognition.
Hotline Miami 2: Wrong Number (PS4, PC, PS Vita)
Last but by no means least is Hotline Miami 2, Dennaton's weirdly wonderful ode to psychedelic super-violence. Unlike the other entries on this list, the soundtrack to this hyper-aggressive sequel is a flurry of disorienting electronic highs, mellow neon lows and trip-happy delirium.
There's even a Swedish rock anthem thrown in for good measure, which I imagine those who've played the game can't get out of their head – although not necessarily for the reason you're imagining.
For all the latest video game news follow us on Twitter @IBTGamesUK.