Nintendo NX: Patent reveals 'self-contained' controller with touchscreen covering front surface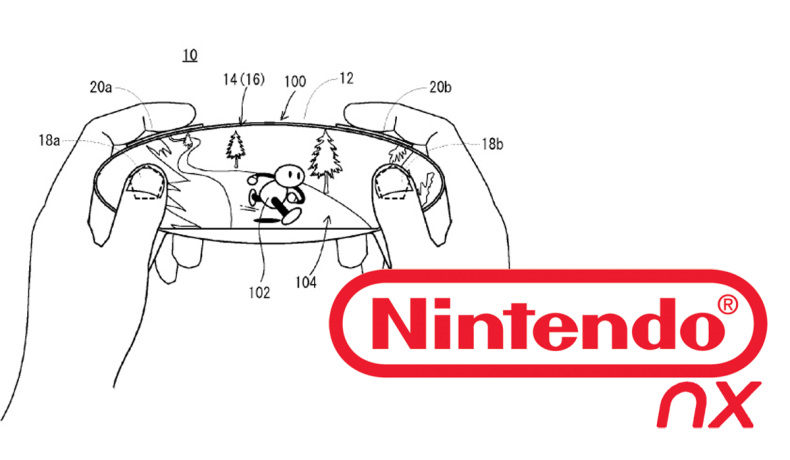 Nintendo has patented a controller design that turns the entire front surface into a screen, leading many to speculate this could be the controller of Nintendo's next console: the mysterious NX. The patent describes the controller as a self-contained unit – not a traditional plug-in controller.
The screen will be made with Sharp's bendable-bezel technology, meaning it can be shaped around the pentagonal thumbsticks and single face button you can see in the patent images below. Reports last year revealed that Nintendo would be using Sharp's technology.
The controller's screen will include touch support as well as two shoulder buttons seen in the images, gyroscopic controls, 3D stereoscopic tech and a storage card slot. The images depict various kinds of games and uses of the touch screen. There's a first person shooter and we can see on-screen actions prompting players to move the thumbsticks in particular directions.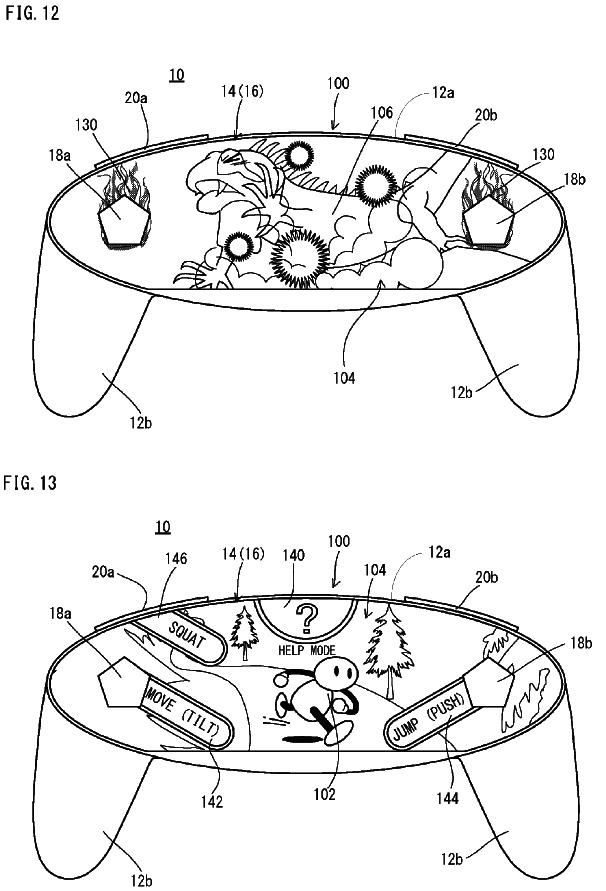 This design suggests that the controller will act as second screen for play away from the television set – much like the Wii U's GamePad. What's not clear is whether the controller will also double as a separate handheld device that can play games away from the core NX console. Many have speculated that the NX will be a home console and handheld hybrid of some kind.
Nintendo announced the NX was in development back in March, but has kept quiet since, saying since that first announcement that it won't be revealing any more about the device until 2016. Numerous reports have suggested that the console will launch next year as well.
For all the latest video game news follow us on Twitter @IBTGamesUK.