Bethesda's sophomore live event at E3 2016 – scheduled for 12 June with an early 2am (GMT) start – will allow a selection of "lucky fans" to see the show in person.
The showcase held in Los Angeles also marks the debut of BE3 Plus, which Bethesda has labelled as "a celebration of Bethesda's games" and its dedicated fan base. Registration is open until 1 May on the BE3 Showcase official website, where there is also mention of an unnamed band performing following the close of the show.
GameSpot has reported that the event will include a spread of food and drink as well as hosted interviews and playable demos of some of the games from the show.
As for what those games might be, the exciting reveal of Dishonored 2 at Bethesda's first E3 conference in 2015 could lead to a more detailed showing and confirmed release date for the stealth sequel, while the much anticipated Doom reboot – set for a worldwide launch on 13 May – could have its DLC plans fleshed out.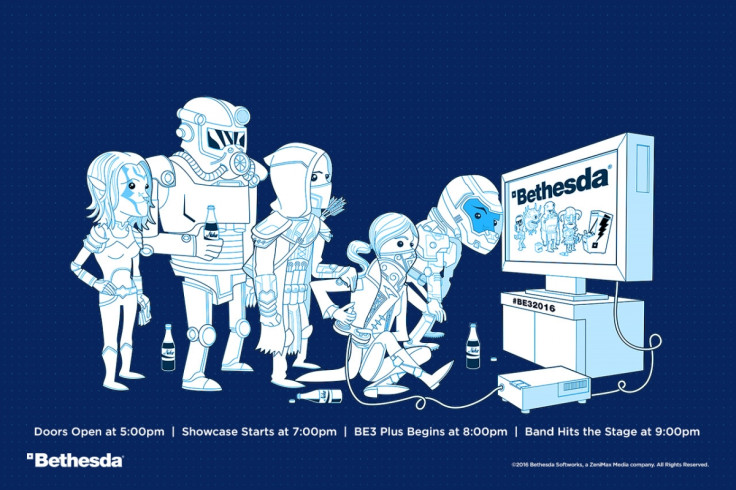 Fallout 4 director Todd Howard revealed back in February that the Maryland company was hard at work on three "big and crazy" new projects, which seemed to suggest that there may be brand new IP shown at the conference. However he later clarified to GamesIndustry that "no one should expect to hear about those [games] anytime soon".
Between the gore and guts first-person shooting in Doom and the team's expansive DLC plans for Fallout 4, Bethesda have a fairly packed slate in the run-up to E3 2016.
Yesterday (5 April) it was revealed that the Fallout 4 Wasteland Workshop DLC will land on PS4, Xbox One and PC on 12 April, while the Far Harbour add-on – touted as the largest expansion in a Bethesda game to date – is set to arrive in May.
For all the latest video game news follow us on Twitter @IBTGamesUK.