PlayStation Plus: April 2016 UK line-up revealed, free games include Zombi for PS4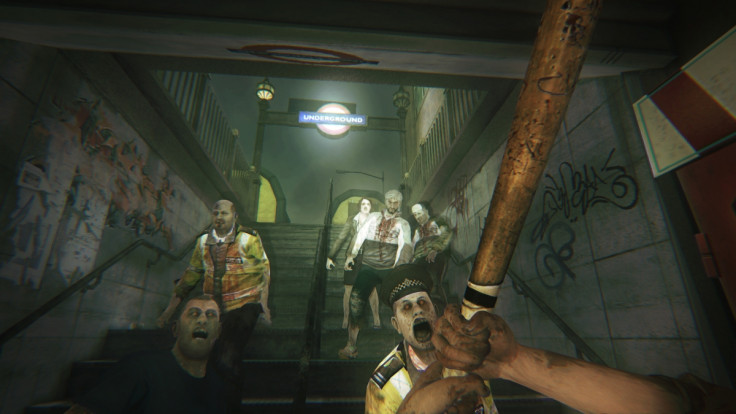 Sony has announced the April 2016 roster of video games being added to the Instant Game Collection for PS Plus subscribers (available to download from 5 April).
The most noteworthy addition is Zombi for PS4, Ubisoft's first-person survival horror game that brought shambling hordes of undead to the streets of London.
Initially debuting under the name Zombi U as a 2012 Wii U exclusive, Zombi was a minor cult success. Athough many critics and fans praised the perma-death mechanics, the inventive Wii U gamepad local multiplayer modes unfortunately missed the cut for its PS4, Xbox One and PC re-release in August 2015.
Rounding out the PS4 line-up is Dead Star, a top-down, team-based online space shooter that mixes RPG strategy and MOBA-like elements.
The inclusion of I Am Alive for PS3 continues the Ubisoft connection, and is joined by the action strategy title Savage Moon on Sony's last-gen console.
Finally, the neglected PS Vita handheld gets puzzler A Virus Named Tom and Shutshimi, a bizarre shoot-em-up where you play as a fish shooting bubbles at aquatic foes.
With a line-up stacked full of indie games rounding out the 'free' PS Plus schedule, Sony may find itself in an awkward position with paying subscribers considering the continued output of AAA tiles on Xbox Live Gold's equivalent service.
PlayStation Plus subscribers on Twitter are already having their say about April's offerings:
Microsoft's Games with Gold subscribers in April can look forward to The Wolf Among Us and Sunset Overdrive on Xbox One and Dead Space and Saints Row IV on Xbox 360.
For all the latest video game news follow us on Twitter @IBTGamesUK.
© Copyright IBTimes 2023. All rights reserved.