Jimmy McGill is not ready to bow down to his brother, Chuck after the later tricked him and got him arrested in this Monday's (24 April) episode of Better Call Saul season 3, titled Sunk Costs.
The conversation between Chuck and Jimmy did tease a hint of Saul Goodman in the making. Chuck tells his brother, "You won't want to hear it, but this is for the best... you'll come out the other side a better man."
Jimmy responds by saying, "Here's what's gonna happen. One day you're gonna get sick, again. One of your employees is gonna find you curled up under that space blanket and take you to the hospital, hook you up to those machines that beep and whir and hurt. And this time it'll be too much, and you will die there. Alone."
The episode also revealed Chuck's plan for Jimmy as he advised his prosecutor to only strip Jimmy of his law license and not land him in jail. By the end of the episode, Kim offers to help Jimmy to fight Chuck in court, setting plot for a McGill brother courtroom drama ahead.
The episode also featured Gus Fring and Mike's meeting where the mob boss seemed impressed with Mike's work. Gus tells Mike, "It's not in my interest for Hector Salamanca to die at this time." However, Gus reveals that he is not against Mike messing up Hector's business and he complies. By the end of the episode, Hector's guys get arrested thanks to a carefully drafted plan by Mike.
AMC has released the synopsis and promo for the upcoming episode, which teases a lot of drama ahead for McGill brothers. Episode 4 is titled Sabrosito, which will air on 1 May at 10pm EST on the Network.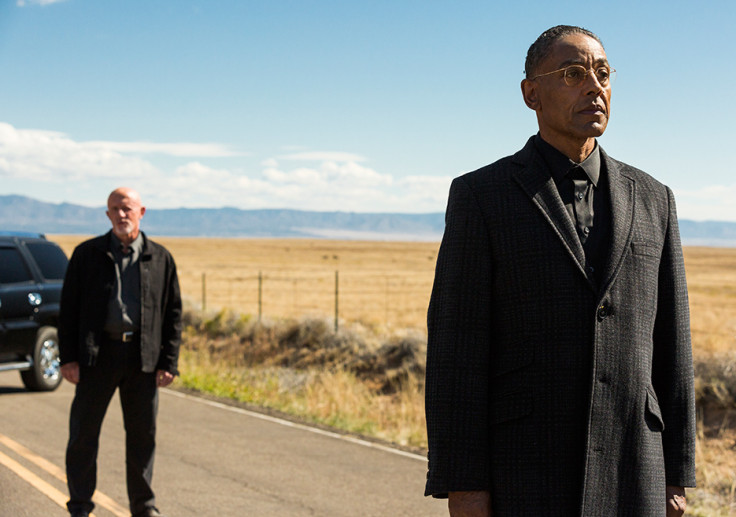 The official synopsis for the chapter reads as follows:
Jimmy asks a favor of Mike; new complications disrupt Salamanca's' business; Chuck and Jimmy struggle with a compromise.
A promo for the episode shows DEA raiding what seems like Hector's office as Mike watches the entire scene from far away. Mike is seen pulling out a lot of cash from a bag as he asks "Isn't our business concluded?" Later Gus is giving a speech to his fellow employees, "I promise together we will prosper."
The promo also shows Kim and Jimmy trying to find a way to bring Chuck down, as the lawyer is seen meeting Mike. Jimmy says, "No-one should treat his own brother like that!"