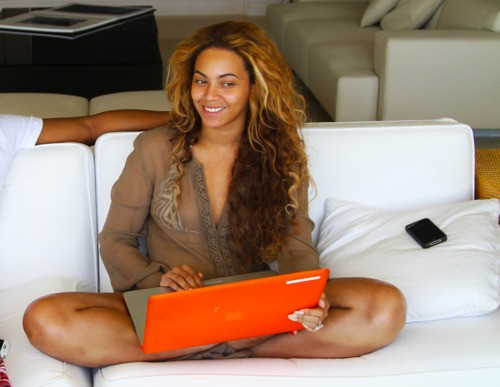 She has already been crowned People Magazine's Most Beautiful Woman 2012, but now superstar Beyoncé Knowles has won another award - for her literary talents.
The 30-year-old singer is set to take home a journalism accolade after being awarded the prestigious gong from the New York Association of Black Journalists for an article she wrote for Essence magazine.
The first-person piece written for the July 2011 issue of the lifestyle magazine is titled "Eat, Play, Love" and recounts her recent nine-month hiatus from the spotlight.
Beyonce, who gave birth to her first child, daughter Blue Ivy, in January, explains that her time away helped inspire her creatively and gave her the opportunity to recapture what was truly important to her.
She writes: "I had talked about taking a vacation before but always ended up in the studio after two weeks so no one believed me. This time, though, I was serious. I was going to give myself a year to do the things I never get to do.
"Simple things like play with my nephew, pick him up from school, visit museums, go to concerts, see some Broadway shows, learn to cook a meal and spend time with my husband. Yes, I needed some relaxation but I wanted inspiration too - from regular everyday things.
"They did not have to be over-the-top productions. I was looking for tiny moments that would speak to my heart and make me smile."
Essence entertainment director Cori Murray told the New York Daily News: "She's a real writer. We had to edit her, but everyone gets edited except Toni Morrison."
Beonce, who is married to rapper Jay Z, will officially receive the award on 15 May.