Beyonce is seemingly attempting to dispel rumours of her marital strife after posting new pictures of her and Jay Z playing happy families with daughter Ivy Blue.
The heart warming instagram images show the 32-year-old looking serene and carefree as she floats in the ocean.
Wearing a retro animal print bikini, the star lies with her arms outstretched and her fingers forming a heart shape.
In another picture, she and her husband are seen in silhouette form, holding hands as a small boat sails by.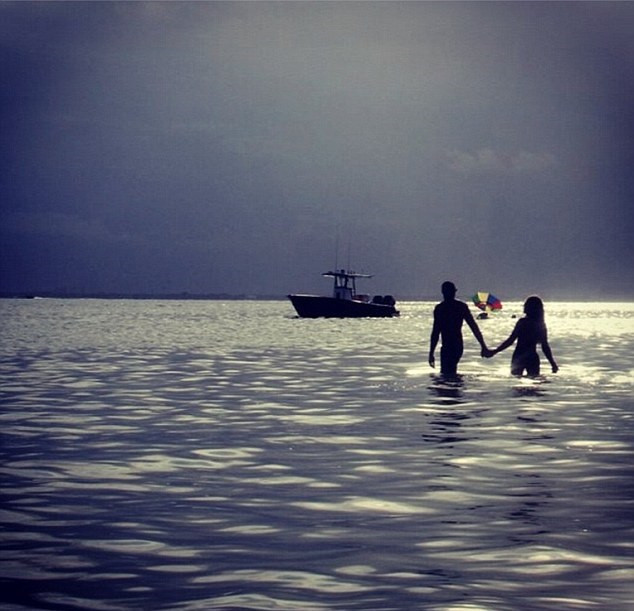 In the main photo, Beyonce is seen standing alongside Jay-Z and their daughter Blue Ivy, as they admire an oversized art installation in Brooklyn, New York.
Jay Z is seen holding on to Blue Ivy who is clad in a matching floral frock to her mum and sports a miniature crown on her head.
The couple have been plagued by reports of infidelity following the infamous elevator attack by her sister Solange Knowles who was seen on CCTV punching and kicking Beyonce's rap star husband.
It's believed the altercation occurred after the rapper was seen getting close to designer Rachel Roy at the Met Gala ball.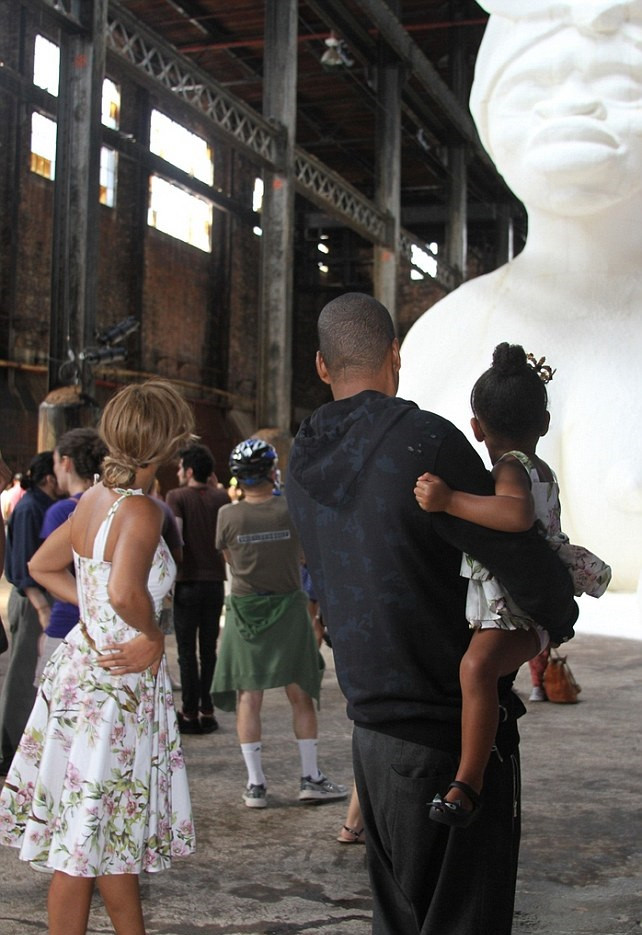 There were also recent reports that Jay Z cheated on his wife of six years with Mya, however the singer she denied the reports stating that she could " never be the other woman."
With the rumour mill already rife with speculation regarding the couple's marriage, Beyonce sent it into overdrive by personalising the lyrics to her 2008 track, Resentment.
While performing during the couple's On The Run tour she, Beyonce swapped the lyrics "Been riding with you for six years", to "Been riding with you for 12 years" – the same amount of time she has been with the rapper.
The couple are reportedly attending counselling to solve their marital issues.